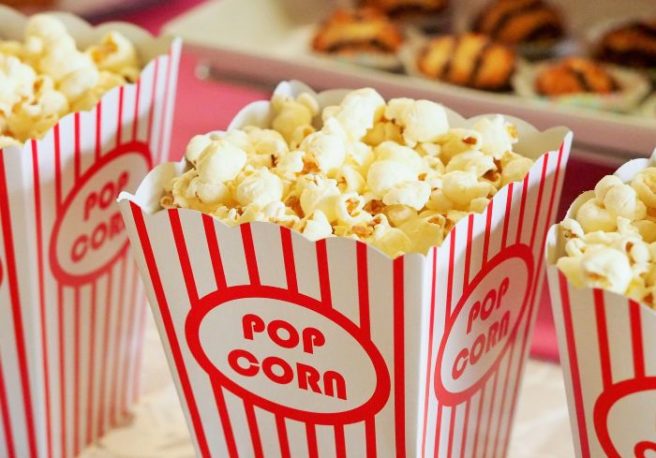 10 Movies to enjoy with your mum this Mother's Day
After a busy day of spoiling your mum to afternoon tea, a spa day or a meal in her favourite restaurant, there's nothing better than heading home and spending quality time together to finish off Mother's Day.
Regardless of the flowers, chocolates or jewellery you buy your mum to mark this special day, there's nothing quite like the gift of quality time with the ones she loves.
If you're planning on ending Mother's Day by getting your mum to put her feet up and enjoy all of her favourite snacks while she watches some wonderful motherhood-related movies, we have some brilliant ideas on what to watch for you.
There really are some quality movies out there based on all forms of motherhood and the different types of mums so we're sure there are some films on our list that you and your mum will enjoy watching together. Check them out below and be prepared for an extra special Mother's Day.
The Blind Side
The story of an African-American homeless teen who is taken into the home of an affluent family. They adopt him and help him become an NFL player.
Yes Day
A mum and dad who always feel like they say 'no' to their children, decide to switch it up for 24 hours and say 'yes' to their three little ones for a whole day.
Freaky Friday
Following a freak accident, Tess and her daughter, who don't get along, switch bodies and are forced to live each other's lives.
Lady Bird
A high-school student wants to attend a prestigious university far from home, but her mum wants her to stay local. As their relationship worsens, Lady Bird must decide her future as she navigates new relationships.
Brave
Great to watch with a younger audience, this movie tells the story of the independent Merida who goes against tradition and wants to be an archer. When her mum falls victim to a curse, she must work to save the kingdom.
Bad Moms
A trio of overworked mums ditch their responsibilities for a spree of self-indulgence and a fun, care-free time.
Mother's Day
This movie follows the lives of three women with very different experiences as mums as they prepare to celebrate Mother's Day in their own way.
Bird Box
An ominous presence has taken over society as anybody who looks at it dies. A surviving mum stops at nothing to protect her children from the terrifying entity.
Monster-in-Law
After a string of failed dates, Charlotte falls in love with the man of her dreams, the only issue is his mum goes to great lengths to ruin their new relationship.
Mamma Mia
A classic to watch any time of year, particularly on Mother's Day as Sophie invites three men from her mum's past to her wedding to try and figure out who her dad is. Prepare to weep when Slipping Through My Fingers comes on though!