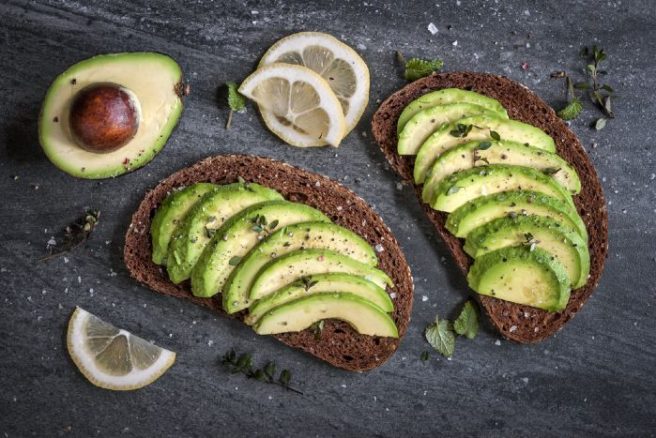 7 easy ways to use turmeric for an immediate health boost
Turmeric's anti-inflammatory properties have been lauded by health specialists for decades and it's been on the trendy food list for a few years now.
A member of the ginger family, the yellow spice is high in antioxidants. Used as a staple spice and medicinal herb in India for centuries, its benefits include mood balancing and boosting your body's ability to heal, as well as stabilising blood sugar, preventing ulcers, and optimising good and bad cholesterol.
Thankfully, you can easily introduce this superfood into your diet (even if you are not ready to drop that morning coffee for an Instagram-friendly golden milk!).
1. Curry
Let's start with the more obvious. Turmeric is the spice that gives the deep yellow colour to Indian curries. Add a teaspoon of turmeric to some fresh ginger, garlic, onion, mustard seeds, and cumin and you have a nice spice base to make the most delicious fish, meat, or vegetarian curries.
2. Porridge
Don't be scared, you morning brekkie won't end up tasting like the curry you had for dinner. Add ½ a teaspoon of turmeric to 3 heaped tablespoons of oats, 1 tsp of cinnamon, 1 tablespoon of chia seeds, a few raisins and a cup of almond milk for the most delicious and healthiest porridge ever. Top with a dollop of almond butter and you are in heaven.
3. Soup
Turmeric goes particularly well with pumpkin, butternut squash, carrot, potato, and/or courgette soups, giving them an extra depth of flavour.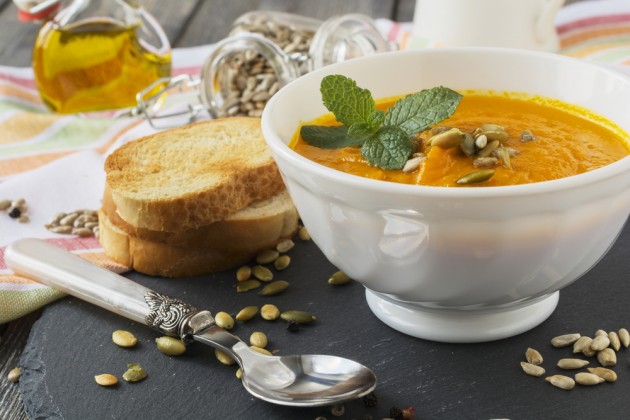 4. Smoothie
Add ½ a teaspoon of turmeric into your morning smoothie or juice to get a healthy dose of antioxidant. Our favourite recipe? 1 banana, ½ a pineapple, a big handful of spinach, a cup of almond milk and a few ice cubes. Add some cayenne pepper, turmeric and cinnamon to boost your metabolism and please your taste buds.
5. Avocado toast
Unless you have been hiding in a cave since 2014, you are now well aware of the benefits of avocado. But maybe you didn't know that combining turmeric with healthy fats – i.e. avocado or olive oil – improves the bioavailability of curcumin, the active ingredient in the yellow spice.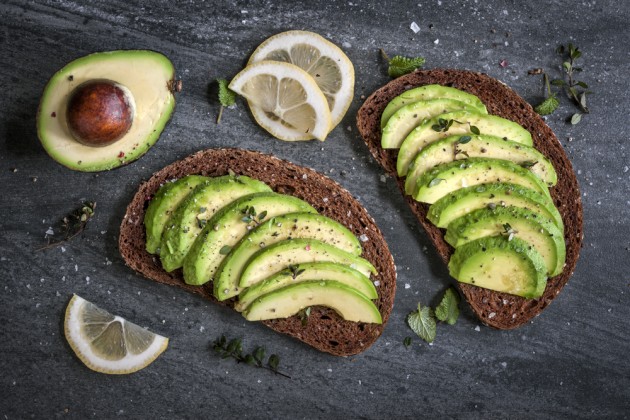 6. Roasted veggies
Add some turmeric to your veggie seasoning – salt, pepper, paprika, olive or coconut oil, oregano, mixed herbs, cayenne pepper… – for a nice eastern twist on the Sunday roast.
7. Hummus
Make hummus even healthier by adding a pinch of turmeric to a can of chickpea, one tablespoon of tahini, a garlic clove, the juice of one lemon, a pinch of cumin, olive oil, salt and pepper. Properly addictive.
Plus a bonus No.8… a cake!
The perfect answer to anyone who dares telling you that cake isn't good for you.