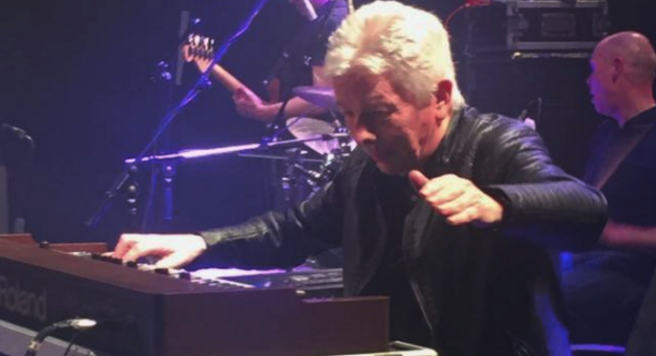 'We are saddened' Aslan musician Pat Fitzpatrick has passed away
Pat Fitzpatrick, the keyboard player for Aslan, has sadly passed away.
The 60-year-old, who was better known as Fitzy, died after a battle with liver cancer.
The band took to their Facebook page this afternoon to let their fans know of Pat's passing.
"We are saddened to let you all know that our good friend and keyboard player Patrick Fitzpatrick (Fitzy) passed away peacefully this morning.
"Pat played keyboards with us for over 20 years and was there with us on all the gigs and recordings that we did. He was not ours alone, he played with Something Happens, The Blades, Van Morrison and lots of other great bands but we liked to think of him as ours.
"As recently as 11 days ago he was rocking the roof off The Cork Opera House with us and stayed up for drinks with us and his wife Rebecca.
"We have great memories of all the great gigs we did together, Vicar st, Made in Dublin Revisited last Christmas.
"We will miss you Pat, RIP from all in the Aslan camp, Christy, Alan, Joe, Billy, Rod, Svenn, Mark, Smokie, Edgee, Archie and Frank"
Speaking to the Irish Sun, Aslan frontman, Christy Dignam, said: "Fitzy has left a huge hole behind in our lives both as a musician and a friend.
"It wasn't just music, Fitzy was a lovely human being. He played with such feeling."
He will be missed.