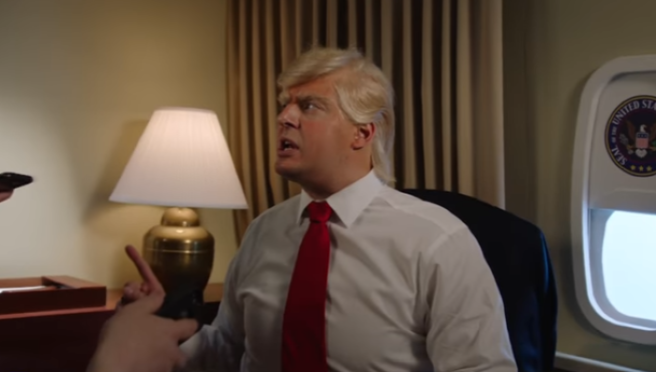 This p*ss take of Donald Trump is Comedy Central's hot new show
While Donald Trump's legacy will surely go down in history, the POTUS is now being immortalised further in a comedy series on the small screen.
Comedy Central has created a brand new weekly sketch called The President Show, which depicts the President in a late-night talk show.
I would never say that @PresidentShow will be the only good late night show on television, but that's just what people are saying.

— Late Night Donald (@LateNightDonald) April 2, 2017
The series was created by Anthony Atamanuik, a well known Trump impersonator, who also plays the POTUS in the show.
"The losers dominating late-night are in for a rude awakening when the smartest, handsomest, most winning-est president of all time enters the fray to address the nation," reads the Comedy Central description of the show.
I love all my children equally, which is unfair because one of them is way better

— Late Night Donald (@LateNightDonald) March 31, 2017
Anthony's impersonation of President Trump is completely uncanny, and the teaser trailer for the show had us in stitches.
The President Show premieres on April 27, and we may just have to wait up to watch it.