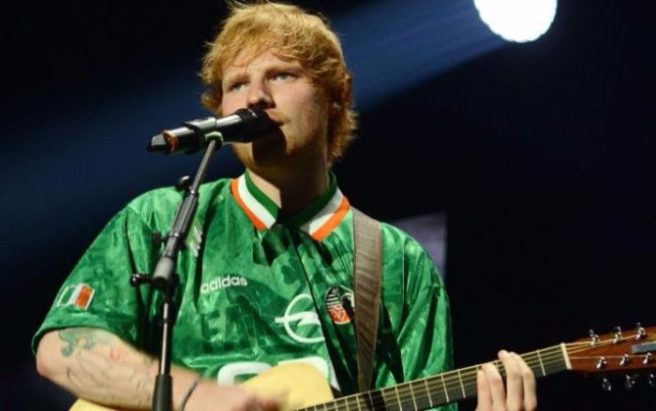 The gift of Ed? Ticketmaster warn public not to buy tickets as presents
When it comes to gifts, you generally can't go wrong with concert tickets. right?
Well, that tends to be the case…unless the tickets you're splashing out on are for any of Ed Sheeran's upcoming dates in Ireland, that is.
You see, due to Ed's strict stance on ticket touting, the singer and his team have implemented a rule which states that the person who purchased the tickets must be in attendance on the specified date too.
In order to gain entrance to the concert, the ticketholder will need to provide booking confirmation of the tickets, the credit card on which they were purchased in addition to a valid form of ID.
In order to avoid any confusion or disappointment on this front, Ticketmaster have provided the public with eight rules.
Planning to buy #tickets for Ed Sheeran for his Irish dates? Information about purchasing here >>> #EdIrishTour https://t.co/JmPVvGpmj0 pic.twitter.com/0NVXcTINXJ

— Ticketmaster Ireland (@TicketmasterIre) July 6, 2017
1. The name on the card used to purchase tickets will be the name printed on the tickets.
2. The person whose card is used to book the tickets (lead booker) must be in attendance on the night of the show.
3. The lead booker must bring ID and card used to book in order for them and the rest of their party to gain entry.
4. All members of one party must enter as a group. Failure to do so will result in some party members not being admitted.
5. Tickets cannot be purchased as a gift.
6. Tickets can be purchased at Ticketmaster outlets nationwide and online at Ticketmaster.ie. Tickets can be purchased with cash at an outlet or credit/debit card. If purchasing at an outlet you will be required to present ID. Please ensure the name on your ticket corresponds with your ID. You must retain your receipt in order to gain entry.
7. Tickets limited to 4 per purchase.
8. Under 18's must be accompanied by an adult 18+. This applies for both standing and seating. Parents/guardians intending to bring young children are advised to purchase seating tickets.
And in case you're still interested, tickets go on sale July 8 at 9am.