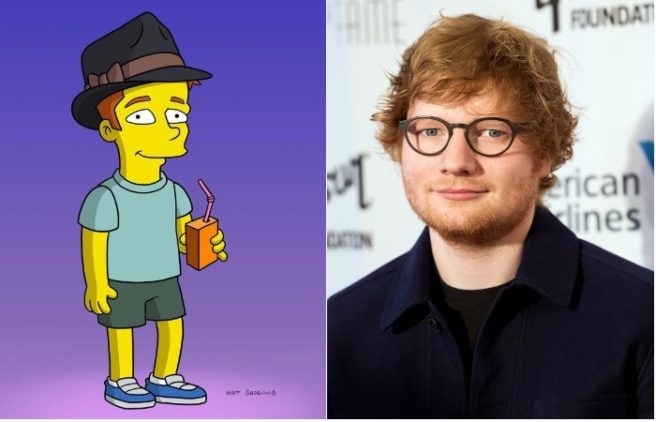 Watch: The first clip of Ed Sheeran's 'The Simpsons' cameo is here
It's safe to say Ed Sheeran had a pretty successful 2017.
The singer released yet another critically acclaimed album, appeared in the hit HBO series Game of Thrones, and even claimed the coveted Christmas number one with his single Perfect.
The 26-year-old is going from strength to strength and it doesn't look like he's going to slow down any time soon.
In July of last year, the flamed headed singer confirmed that he would be appearing as a special guest star in an upcoming episode of The Simpsons, and now the first teaser clip has finally been released.
Ed plays the role of Brendan, a brooding musician and Lisa Simpson's love interest.
In the clip, his character can been seen playing the piano while Lisa accompanies him on saxophone, though she doesn't seem too impressed with skills.
"You didn't applaud?," an offended Brendan asks Lisa.
The episode will reportedly tells the story of a love triangle between Brendan, Lisa and Nelson Muntz, as the boys compete for her affection.
"He keeps alternating [between], 'You're not that great, but you could be fantastic,' and she keeps falling for him because of his talent", Simpsons producer Al Jean previously explained.
The full episode is set to air on FOX on Sunday, January 7.