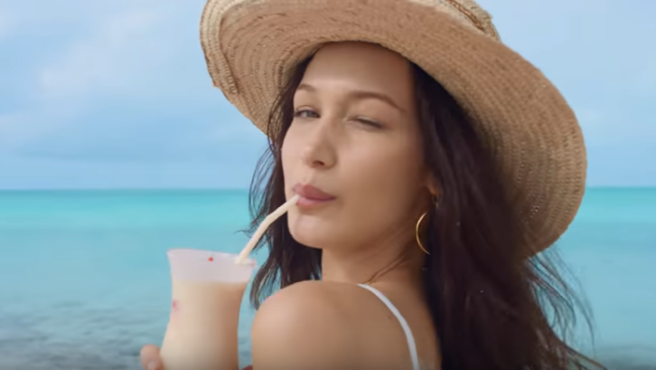 The disasterous Fyre Festival has been hit with a $100m lawsuit
Organisers of Fyre Festival have been hit with a $100 million lawsuit alleging fraud.
The luxury getaway in the Bahamas hit the headlines as it was plugged as the ultimate glamorous, high-end festival experience, with the promo video featuring celebrity models like Bella Hadid and Chanel Iman frolicking in the sun.
The festival ultimately collapsed into chaos, as festival organisers failed to have the festival ready for attendees, and what was organised was far from what was promised, with limited infrastructure and only the most basic of essentials.
So TGIF & enjoy your low wage jobs today because at least you didn't pay $5k+ to be at lord of the flies train wreck that is #fyrefestival pic.twitter.com/YWtrKaqxL8

— Madeline Krebs (@madelinekrebs) April 28, 2017
Instead of being met with 5-star camping experiences, gourmet food, and all-star music acts, the attendees arrived to the island to find dilapidated tents, cheese sandwiches and a mass of cancelled acts.
Some Twitter users even described how their luggage was tossed out of trucks into a group of waiting people.
Live from Fyre Festival. https://t.co/gi9dXgQAzE

— William N. Finley IV (@WNFIV) April 28, 2017
Blink-182, who were set to be headlining, pulled out of the gig last minute on Thursday.
Major Lazer, Skepta and Disclosure were also set to perform at the 3-day luxury festival.
Some festival hopefuls paid up to $12,000 for their tickets.
A $5 sandwich vs a 12k sandwich #fyrefestival pic.twitter.com/O8MiJ6E4at

— Chel(@queencheldorado) April 28, 2017
The festival has told attendees they can have their tickets refunded or receive a VIP ticket to Fyre Festival 2018.
According to the lawsuit, the scene on arrival at the island 'was closer to The Hunger Games or Lord of the Flies than Coachella.'
The event has been described as a 'Hunger Games for rich people' on social media.
— Bella Hadid (@bellahadid) April 29, 2017
Bella Hadid, who was involved in promoting the event for organisers Ja Rule and his business partner Billy McFarland, took to Twitter to apologise for her involvement in the project.
Ja Rule also took to Twitter to say: 'I truly apologise as this is not my fault… but I'm taking responsibility.'