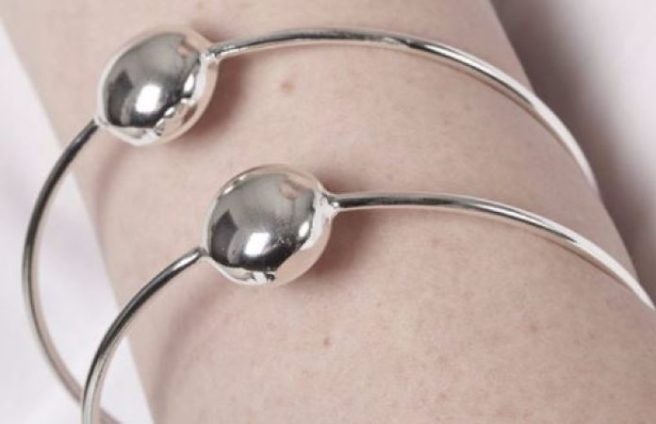 Universal Standard, a clothing line which caters for women between sizes 10-28, are all about setting the standard.
Indeed, their online mission statement declares: "We had become tired of making compromises, of always settling for what "worked" instead of what we really wanted, of sacrificing freedom of choice and personal style because of an arbitrary dividing line determined by size."
"No more compromising. It's time to #SetTheStandard," they insist.
And it looks like they are no longer happy to simply set the standard when it comes to a woman's wardrobe, now have their sights set on her jewellery box.
Speaking to Glamour magazine, the brand's co-founder, Alexandra Waldman, explained that mainstream jewellery has often presented issues for both herself and their plus-sizes customers.
"I know from personal experience that finding beautiful modern pieces of jewellery that fit and look native to my body type is nearly impossible," she said.
"Even longer necklaces don't fall in the right spot on the front of the body -everything tends to look clipped, cheap, or semi-disposable."
"I'm a grown woman – I don't want to wear an adjustable ring that I have to squeeze together around my finger," she reasoned.
And with clothes and jewellery under their belt, Universal Standard aren't content to sit on their laurels.
"Jewellery is just the beginning. We want women above size 10 to feel like they have options, like things are getting better all the time. That's our reason for being."
And the pieces are far from pricey, with most starting at approximately €35.00.