Grab your shorts and sunglasses, there are some must-see concerts coming to Dublin this summer!
Summer concerts are not for the faint of heart. They're usually an outright mess full of sing-a-longs, greasy food, spilled booze, and fake tan running down your legs.
Needless to say, we love it all!
There is nothing like good music and drinks in the rarely seen Irish sun, and we have got the scoop on the hottest acts to hit the city streets.
So, who's playing?
Bands and their supporting acts include:
Monday 23rd July – Grace Jones – Wyvern Lingo – Gates 19:00

Tuesday 24th July – Il Divo – The Trinity Orchestra – Gates 19:00

Wednesday 25th July – Rag'n'Bone Man – Grace Carter – Gates 19:00

Friday 27th July – Bryan Ferry – Ultan Conlon – Gates 19:00

Saturday 28th July – Gavin James – Little Hours – Gates 19:00

Sunday 29th July – Imelda May – Keywest, Paradisia – Gates 19:00
To purchase tickets and for all ticket queries, visit Ticketmaster.
This event is 18+ only, and ID in the form of a passport, driver's license, or Garda age card will be required.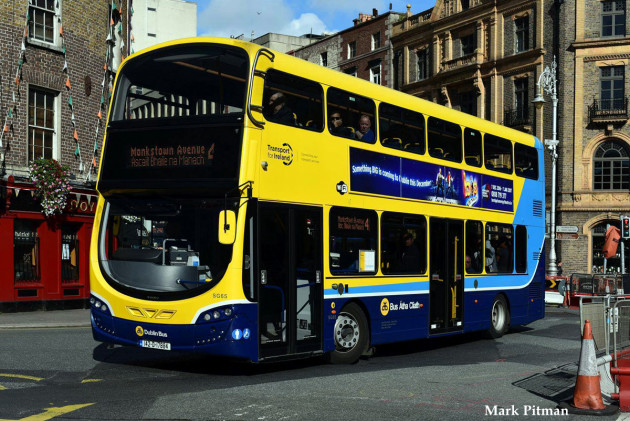 How do I get there?
There will be no nearby parking available so try and take public transport!
(Bus, Rail, DART and LUAS, which all bring you to within a 15 minute walk, or less, from Trinity College.) For more information on travel and transport, please visit:
What can I bring?
Make sure your purse is A4 size or smaller. Think minimalist! There will be no cloakroom or storage room on site.
We have heard horror stories of girls having to turn back or hide their Michael Kors bags in the bushes because they were too big to bring into the venue.
However, you can always store your bag at an Internet cafe or in a locker at one of the locations below:
Extreme Ireland tourism (37 College Green)

Connolly Dart Station

Ned Kelly's (O'Connell Street Upper)
Please enter Trinity college park via Lincoln Gate and Science Gallery Gate. There will be no access via Front Archway or Nassau Street.
A location map can be found in EvntzApp (www.evntzapp.ie) if you want to navigate more easily around campus.
Photo by Oliver Sjöström from https://ollivves.com
are not allowed to bring in your own food or drink. If you have a condition that requires specific dietary requirements, please email customercare@mcd.ie to pre-clear your food items.
Don't worry! There will be plenty of food and drink available to buy in the venue. Just follow the signs!
There will be ATMs and plenty of merch in the venue as well. So, you can always buy a band shirt if you've nothing to wear.
There is NO readmission to these events, so do not leave and expect to come back for the main act.
What can't you bring:
Aerosols/ Air horns

Animals (Other than registered guide or hearing dogs)

Alcohol

Any item which may reasonably be considered for use as a weapon

Audio recorders

Backpacks/ Large bags /Waist packs

Banners with poles or poles of any kind

Bottles

Cans

Cameras with detachable lens or recording equipment

Camping equipment

Chinese or sky lanterns

Cooler boxes or large containers

Crash helmets, or protective headwear, Body-Armor or protective clothing

Deckchairs

Drumsticks

Excessive amounts of batteries, wire, cables or electronical component

Fireworks and Flares

Flagpoles

Garden furniture, Fold up chairs or shooting sticks (excluding shows previously mentioned)

Glass

Glow sticks

Go Pros

Illegal substances/ illegal merchandise of any description

iPads

Large umbrellas

Large chains, Spiked bracelets or wallet chains

Large flags, Placards or posters (Inc Sticks)

Light-Sabres

Lasers/Laser pens or torches

Led headbands, wristbands, Glow sticks or light emitting objects of any kind (except mobile/cell phones)

Liquids – No liquids are permitted other than sealed water less than 500ml allowed (Caps will be removed)

Nitrous Oxide

Portable laser equipment and pens

Selfie sticks

Smoke canisters

Sound systems

Spray cans

Tridents

Un-Authorized professional film or video equipment

Unofficial tabards or reflective jackets
Please keep an eye on the following websites for all the latest event updates:
Make sure to review this list before you make your way down to the event! Invite your friends, and we hope you have a fantastic time!