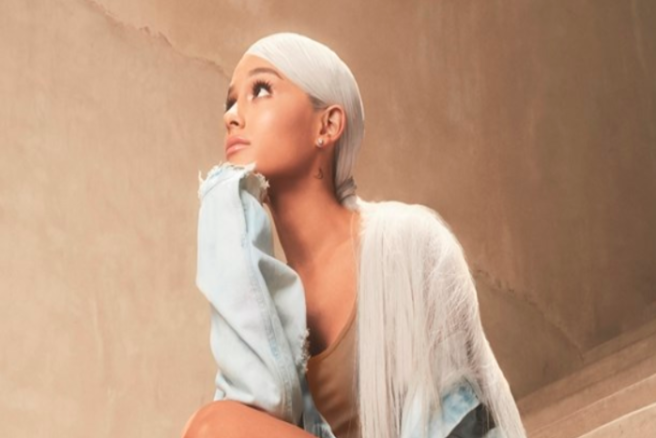 No one can deny how strong Ariana Grande's Instagram game is. I mean, the gal's got 135 MILLION followers, and she know's how to grab our attention.
This time, she got a little assistance from her cousin and the classic Lindsey Lohan flick Mean Girls in order to troll her fans. God is a woman, so she may as well show them some love, especially since she's officially DONE with marriage.
Ari loves a good practical joke, and this time it involved an affectionate PDA with her longtime pal and relative Courtney Chipolone:
In a photo posted to her Instagram yesterday, the Sweetener singer appears to be kissing Courtney while their other galpal, Alexa Luria, looks on with an uncomfortable 'Thank u, next' expression.
Ariana wrote a caption to quote the cult teen comedy, alluding to the scene when Karen admits to kissing Seth Masakowski: "'Yeah but she's my FIRST cousin."
According to Karen's logic:
"So, you have your cousins, and then you have your first cousins, and then you have your second cousins…" Classic Karen.
Ariana kept the Mean Girls references coming, adding another Instagram post of herself and her two friends:
That caption recreates the scene involving Jason the "skeez":
"'Wuld u like us to assign someone to butter your muffin?'"
She then posted a third pic with just Alexa, including the iconic Regina George line:
"'I'm on an all carb diet GOD KAREN U ARE SO STooPID.'"
Everyone who's a fan of Ms Grande's Instagram stories know how much of a film fanatic she is, but it seems Ari truly loves her some Mean Girls.
Thank u, Ariana, for providing us with some quality Mean Girls content.
Please continue on your righteous path of female empowerment.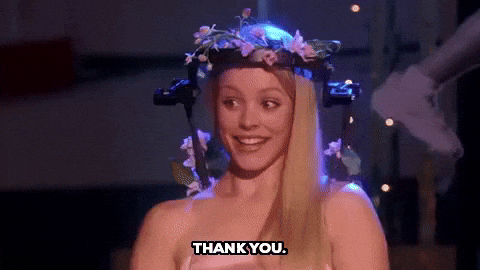 Feature image: Official Charts