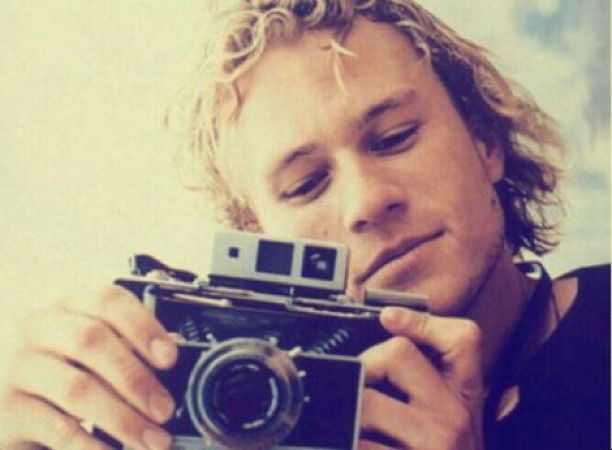 This day ten years ago, Hollywood went into mourning as the news of Heath Ledger's untimely passing made front-page headlines.
The Australian actor was just 28-years-old when he died of a cardiac arrest brought on by an accidental overdose of prescription drugs.
The father-of-one, whose career had gone from strength to strength in the years leading up to his tragic demise, died alone in his Manhattan apartment in the early hours of January 22.
Loved by fans and lauded by critics, the impact the award-winning actor had in just ten short years on the film industry cannot be underestimated, with his final role in The Dark Knight securing him an Oscar, which was awarded posthumously.
Today, film fans and industry insiders take to Twitter to honour the actor who brought us numerous memorable characters including Patrick Verona. Ned Kelly, Ennis Del Mar and The Joker.
"Personally, it affected me in ways I can't necessarily put in words or even would want to talk about publicly." – Jake gyllenhaal #10YearsWithoutHeath pic.twitter.com/FhND8RN3KM

— (@aviolentpose) January 22, 2018
I can't believe that it's already 10 years since #HeathLedger passed away. 10 YEARS?!may he rest in eternal peace, you are so missed#rip #GoneTooSoon #10years #10YearsWithoutHeath

— Dennis Kjærsgård (@DKjaersgaard) January 22, 2018
Still missed #HeathLedger22.01.2008 Can't believe it's been 10 years!

— Danielle Bunten (@BambiGrace) January 22, 2018
On the tenth anniversary of his passing, we remember #HeathLedger and his many legendary portrayal of characters non better than #TheJoker pic.twitter.com/8ZBaXwtLj2

— Taniel Fraser (@tanielfraser) January 22, 2018
Ten years today since Heath Ledger died. Great actor! Great Joker also. Legend #HeathLedger

— Eamon Byrne (@EamonByrne8) January 22, 2018
If you make decisions based upon people's reactions or judgments then you make really boring choices.#HeathLedgerpic.twitter.com/Q5O7rivoA9

— Alexis Romero (@alexisromloz) January 22, 2018
my idol, my inspiration. you've taught me so much. no amount of words could ever explain how much everyone misses you. thank you for sharing your brilliant soul with us, we love you forever #10YearsWithoutHeath pic.twitter.com/fbiQp3KJno

— E (@cinema80s) January 22, 2018
Dear Heath Ledger,
Thank you for:
Ennis Del Mar
The Joker
Patrick Verona
William Thatcher
Gabriel Martin
Harry Faversham
Sonny Grotowski
Alex Bernier
Jacob Grimm
Tony
and many more but most importantly, thank you for YOU. #10YearsWithoutHeath

— Heath Ledger (@HeathLedgerOnly) January 22, 2018
10 years ago we lost one of the most talented and kind-hearted people to ever walk the earth. Rest in peace Heath Ledger. We miss you. #10yearswithoutHeath pic.twitter.com/DFMZMciPtg

— jas (@marvelledger) January 22, 2018