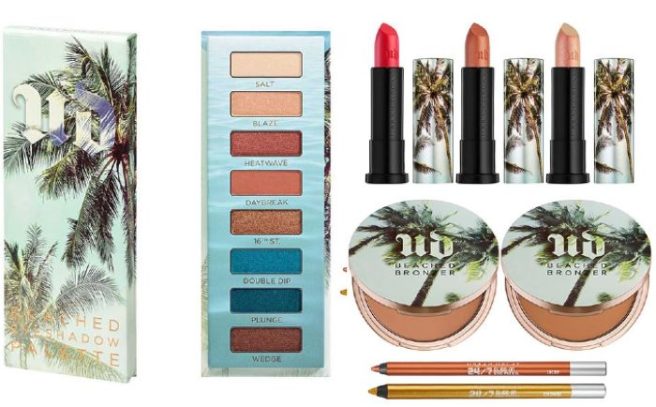 You know what I love, more than anything else?
A sexy new makeup collection – especially when I genuinely love every single product included.
And the wonderful humans at Urban Decay have seriously delivered with their gorgeous new summer collection.
Urban Decay's Beached Collection will be launching later this month online and in-store, but we have a sneak peak of all the products.
Prepare to start drooling, because it might just be their best work yet.
"This whole line is an extension of Urban Decay's matte Beached Bronzers, which launched last year," Steve Kassajikian, the brand's global makeup artist, told Cosmopolitan.
"So Wende (the company co-founder, FYI) wanted to create a collection based off of that. The packaging is inspired by the view outside of Wende's home, which is right on the ocean."
Hey Wende, can we come for a visit?
The collection is made up of GORGE lippies, divine bronzers and eye pencils – to name but a few.
Possibly the shining star of the range, the eyeshadow palette is honestly outrageous.
With eight lovely shades, all inspired by that sweet beach lifestyle, Urban Decay may have actually outdone themselves on this one.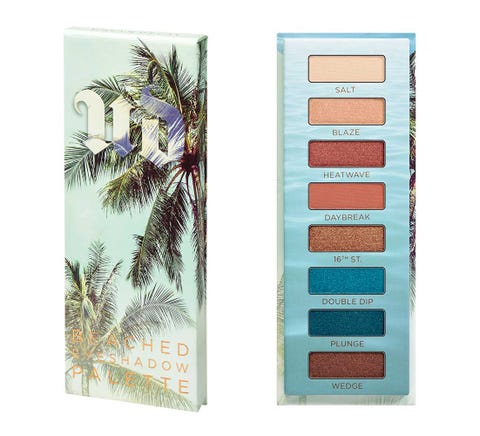 With regards to the stun palette, "The colours were inspired with warm tones in mind, giving it that beachy summer feel with a touch of aqua," Kassajikian explains.
"They're deeper toned so they're not electric, and they go well with the bronze-y feel of summer."
Lipsticks: "100 Degrees" on the left, "Heatwave" in the centre, and "Tower 1" on the right
"The collection also comes with two Glide-On waterproof liners," Kassajikian adds.
"I love using a liner like "Lucky," a metallic burnt orange, on the top and bottom lash lines to warm up the eye in the summer; it can also brighten up your eyes if they're brown because the bronze-orange tones bring out the hints of orange in brown eyes."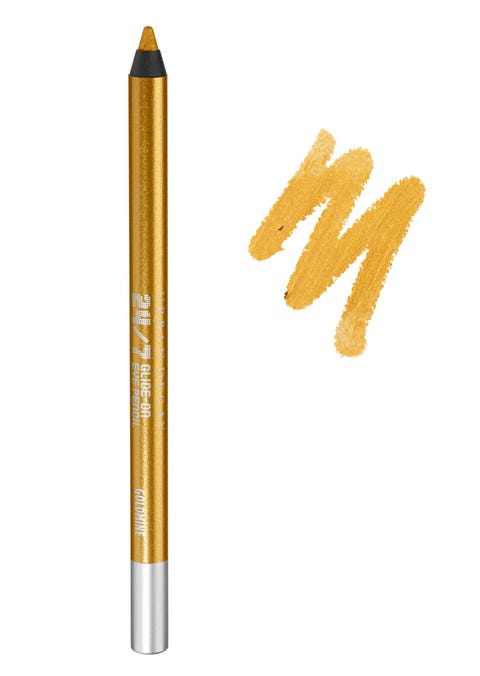 "The formula is super creamy, so you can use them all over the lid or wear them alone or as a base for shadow."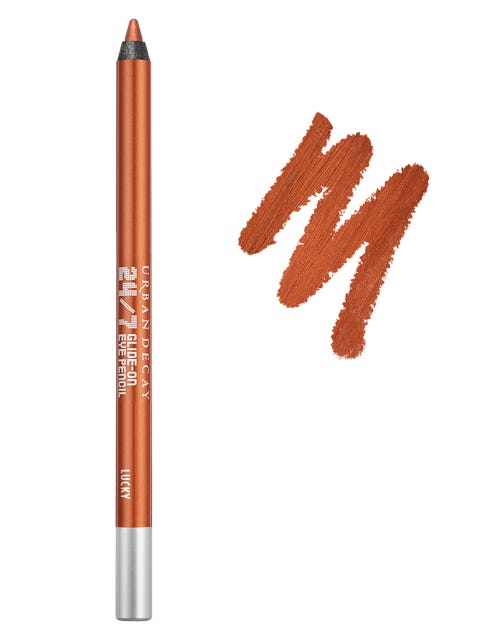 We're so excited for this launch, wow.