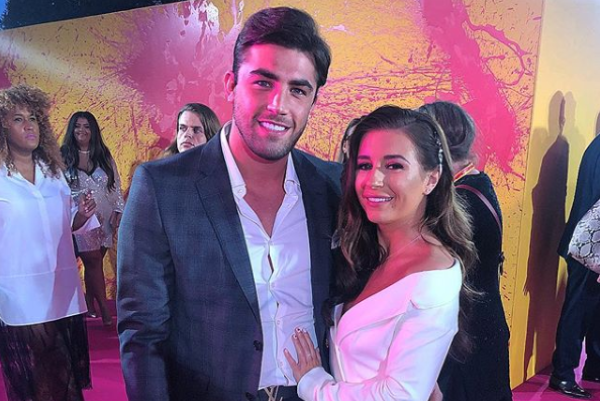 It's time to warm up your excuses to cancel your big Friday night plans – you now have a date with your couch.
Celebrity Gogglebox is taking over the telly in aid of Stand Up To Cancer this Friday – and there will be pair on you won't want to miss.
Our Love Island gal, Dani Dyer and her dad, Danny are set to be featured on the Channel 4 show – and we CAN'T WAIT.
Dani, who was crowned love QUEEN of the reality TV dating show took to her Insta to confirm the news.
The Love Island babe uploaded a pic of herself and her famous soap-star dad on the sofa, with remote in hand.
Dani wrote: "I absolutely love Gogglebox and couldn't be more excited to be on it with my dad. What an experience it was!"
"Stand Up To Cancer is such an amazing cause and I'm proud to have been asked to be a part of it," she added.
The daughter and father duo will be joined by former England footballer Peter Crouch and his model wife, Abbey Clancy for the fundraising telethon.
If you've been living under a rock and have no idea what Gogglebox is about – the Dyers and other famous faces will be giving their views, opinions and general chit-chat about this week's telly.
The two will join the likes of singer Liam Gallagher, Labour leader Jeremy Corbyn and Ed Sheeran, on the list of celebs who have sat on the sofa for the charity event.
If their Skype chat in the Love Island villa is anything to go by – they should be very entertaining.