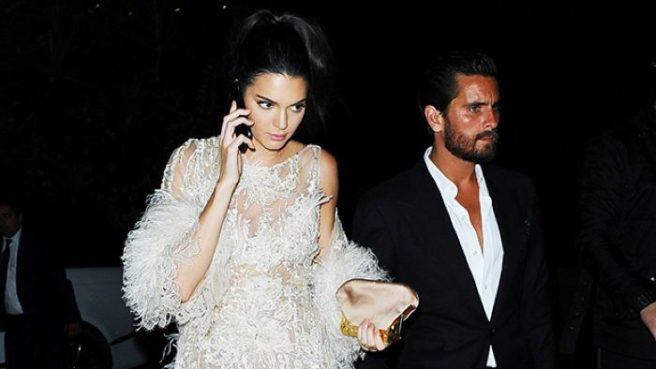 If the last few months have taught us anything, it's that Kardashian's have two things down to a fine art – 1. Pregnancy (or lack there of) announcements and 2. Expertly throwing shade at anyone who dares mess with their family dynamics.
Last night, Kendall Jenner made her feelings about Scott Disick's relationship with Sofia Richie very clear when she left the ultimate 'f*ck you' comment on an Instagram fan account.
The image in question shows Scott in a car with his 19-year-old girlfriend, along with the three children he shares with Kourtney Kardashian,
Commenting on the photo, Kendall wrote, "awww scott and his kids", with a grinning emoji.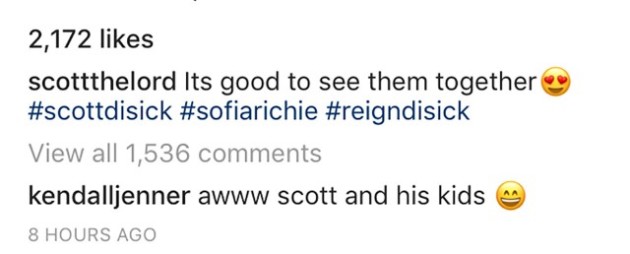 The photo marks the first time that Scott has publicly has his kids out with his new model girlfriend.
Despite having ended his relationship with Kourtney, Scott still makes regular appearances on the family's hit reality show, Keeping Up With The Kardashians.
It is still unclear whether his new romance will be addressed on the show, though a his previous fling with Belle Thorne was mentioned in an episode aired last October, with Kim mocking the 34-year-old for bring the young star with him to the Cannes Film Festival.