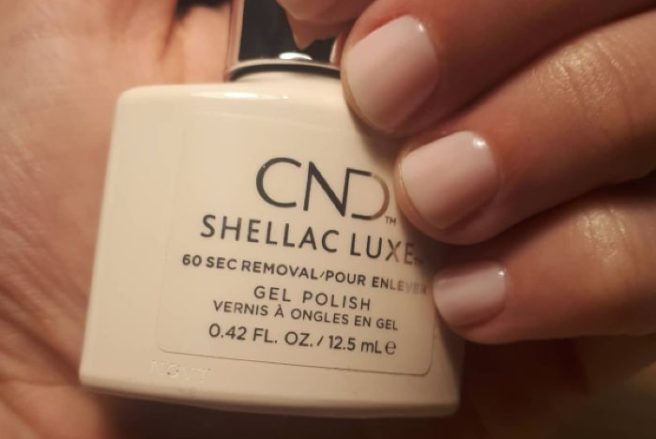 Time on my own is a rare luxury – busy gals, do you feel me?
As a young parent, journalist, and fitness junkie, my days are jam-packed.
And given my schedule, it's entirely fair to say my nail care is firmly last on my to-do list.
I was unfazed about my non-existent routine; after all, I was already caring for my skin and hair… not to mention another human being too.
On the odd occasion that I did treat myself, my nails would be a hot mess in two or three days with peeling and chipping – so I gave up.
That is until I spoke to nail guru Marian Newman at a CND Shellac Luxe event.
To say that my nails were an embarrassment is an understatement.
I continually apologised to the nail technician, who I believe has magical powers.
She turned my "children nails", as my sister has kindly nicknamed them, into professional, gorgeous-looking nails.
Granted, my nails aren't anywhere near the amazing specimens that are featured on my Insta-feed – I am just your average 20-something-year-old with normal nails.
I selected Shellac Luxe 'Satin Slippers' which is a nude.
It's ideal for work and mum life as it is chic and sophisticated but strikes a feminine and pretty look.
An added bonus was Shellac Luxe promised not to destroy my nails and it could be removed in 60 seconds – (YES, 60 seconds!)
Additionally, given the science behind the formula and the 'Wiggle' technique, I was told I'd be well equipped for everyday life without chips or breaks.
I won't lie: I was VERY sceptical.
I am hard on my nails in general: I play tag rugby, attend Zumba and lift weights four times a week.
I use a push scooter to get to work (laugh now, but they're unreal) come rain or shine, and life with my four-year-old includes A LOT of painting, parks and hikes.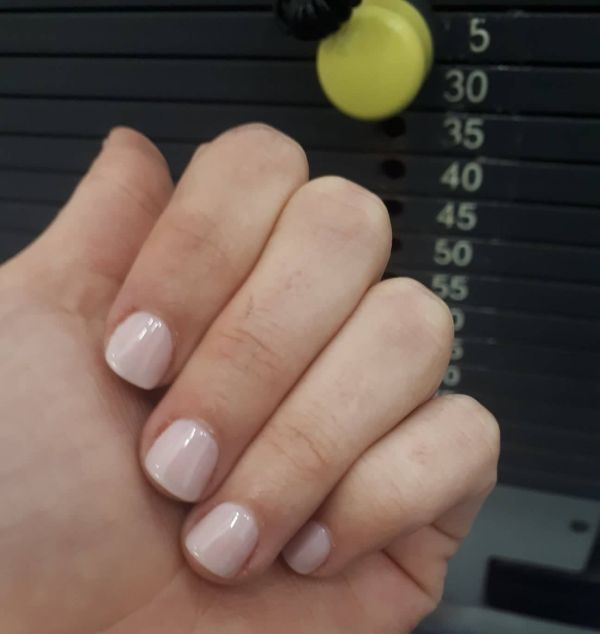 However, this is how I got on with Shellac Luxe.
During the three weeks I had it on, I really put it to the test, and I have to confess – I was surprised.
My first chip came in the second week as I was lifting with a bar and caught my nail.
The rest of my nails maintained beautifully well until the end of the experiment though.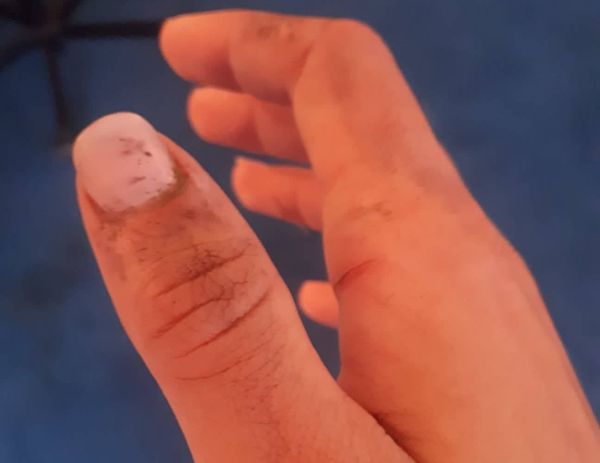 The biggest thing I didn't anticipate was how much I loved looking at my hands when my nails were done – I had forgotten what it felt like to have nice nails.
You can guarantee I was lapping up the nail compliments too.
CND were honest about the removal process which I did on my own, and I was SHOOK.
By the time I had finished wrapping the last nail, the first one was ready.
My nails were perfect, no damage or stress to the nail bed after three weeks of Shellac – I was very pleased.
I even got my nails done AGAIN, and I fear that I may become a nail junkie after this experience – please pray for my bank account.
If you're interested in trying out Shellac Luxe, you're in luck.
They've added 14 new shades for us to obsess over.
CND gives you beautiful Shellac with no compromises – even for those of us who have demanding lives and commitments.