Research has discovered that ONE IN THREE women have heard the classic excuse of the condom being "too small to use."
We're feelin' pretty smug at this news, but we thought it would be three in three, to be honest…
A study has proven that just FOUR percent of people experienced problems with the condom legitimately not being big enough to use, despite so many women hearing the excuse. LOL.
Scientists were seeking to dispel the fallacy through their testing of condom sizes with an air compressor, and found that the condoms expanded to well over the average penis size.
The NHS and King's College London have previously said that the average size is 5.16 inches long.
However, engineering firm SGS Engineering maintain that the condoms measured roughly THREE FEET LONG by one foot wide when inflated to full capacity, so it seems a lot of men are telling fibs.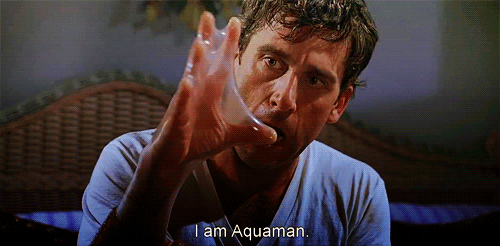 A spokesperson for the engineering company who tested the barrier contraceptive said: "The condom, when inflated, would be approximately the same size as an Alsatian."
A DOGGO. A REAL-LIFE BIG SIZED DOGGO. Let that sink in for a minute.
Researchers talked to 1,000 people in the UK to discover common attitudes to condom use, and found that only one-third of sexually active 18-24 year olds use condoms, and just 41 percent of sexually active folk across all age ranges use them. Alright then, do you want a baby/STI? Did you not see Mean Girls?
70 percent of those who were quizzed said they don't use a condom every time they have sex because they use another contraceptive method, such as the pill (24 percent of y'all are smart), withdrawal method (13 percent of y'all are stupid) and sterilisation (10 percent).
This is next level absurd; one in ten people said they didn't use condoms because of the WEIRD SMELL.
20 percent said the reason was discomfort, while 16 percent said it was because they reduced the pleasurably sensation, and 8 percent said they 'forgot'. Fools.
However, of the 70 percent of people who cited another contraception being used, one third just assumed that this was the case but there wasn't any proof. Mmmkay then.
Half of people experienced an unplanned pregnancy because they didn't use condoms. See? Sex Ed is IMPORTANT people.
Condoms are up to 98 percent effective at protecting against STIs and unwanted pregnancies, 15 percent of people in the survey said they didn't trust condoms for fear of splitting.
Only three percent if these worries are based on this happening to them previously though.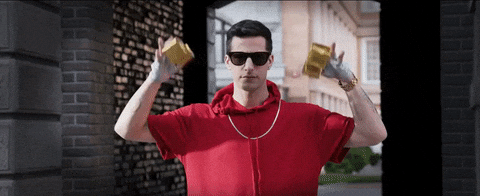 A spokeswoman for SGS Engineering, Natalie Richardson, commented on the results;
"The findings were surprising – particularly how anti-condom some men seemed to be, despite them not considering any other contraceptive methods."
"Potentially women are being told the excuse as a way of avoiding condom use because of sensation reasons. However, in most cases the risks far outweigh the benefits of 'increased sensation'," she added. Damn right they do.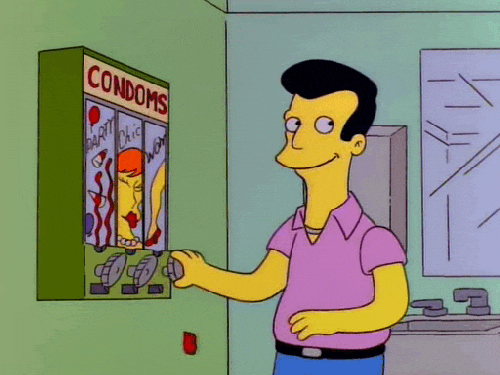 Ian Green of sexual health service organisation Terrence Higgins Trust said that the best way to protect against STIs remains to use condoms;
"There is the right condom out there for everyone. Penises come in a whole range of different shapes and sizes – and condoms do too. For example, if you do find standard condoms too small, then you should try a king size option."
"Last year we saw big jumps in rates of both gonorrhoea and syphilis, which is why more needs to be done to promote condom use, the range of different shapes and sizes available, and the importance of regular testing," he continued.
"This is particularly true among groups most affected by STIs in this country, which includes young people, gay and bisexual men, and people from BAME (black, Asian, and minority ethnic) communities."
The Family Planning Association, said regular sized condoms are suitable for most penis shapes and sizes.
Karen O'Sullivan, who has 30 years of experience working in sexual health wrote : "We would advise anyone who knows that regular condoms aren't suitable for them, for whatever reason, to carry appropriate options with them so they can have safe sex."
Sexual health provider SH:24 said health providers need to move away from the "one size fits all" contraception mentality.
"When patients come into a clinic, they can often assume all condoms are the same size so we also want to see better education around choices and how to use condoms properly," they said.
It just goes to show, we need to massively step up when it comes to sexual health education, because myths are still circulating.