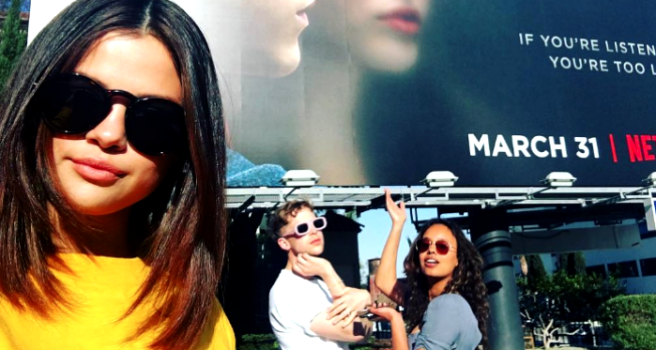 13 Reasons Why is one of the most important TV series you can watch this year, and Selena Gomez certainly isn't going to forget about it.
The show centres around Hannah Baker, a high school student who died by suicide. She left behind a set of 13 tapes, which all explain the reasons as to why she ended her life, and honestly, it's something every single one of us needs to watch.
So, this weekend, Selena brought two cast members, Alisha Boe and Tommy Dorfman, out to LA to get very special tattoos.
Selena, Alisha and Tommy all got matching semicolon inkings to represent a movement which aims to give hope to people suffering from depression, suicidal thoughts, addiction and self-harm.
The series has been hailed as an eye-opener, and both adults and adolescents alike are urging everyone to watch it as it's starting a conversation that needed to be started many years ago.
13 Reasons Why is a book written by Jay Asher, and it was given to Selena six years ago. At first, she was meant to play to role of Hannah, but then decided to executive produce the series.
From the beginning of production, Selena has been hanging out with the crew members and promoting self-love, and we really think she did a great job bringing the whole series together.
If you or anyone you know is going through a hard time, check out The Samaritans website for help and advice.