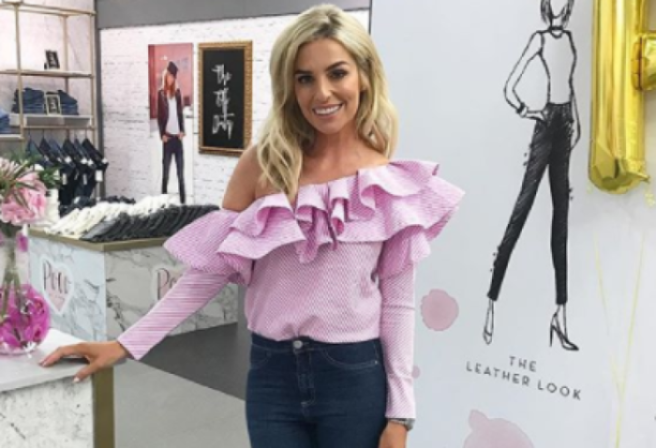 Calling all Pippa O'Connor fans – the model, mum and influencer is launching a brand new pop-up shop for her fashion and lifestyle brand.
Poco by Pippa has been featured as a pop-up across the country, from Dundrum Town Centre to Cork's Mahon Point Shopping Centre.
This time, however, Poco by Pippa is heading to Kildare Village on May 3rd.
Taking to the Poco Instagram, Pippa wrote:
'Have you heard the news? The #POCOpopup is coming to @kildarevillage next Friday 3rd May. See you there.'
The model previously saw massive success with her Dundrum Town Centre pop-up in Dublin, so we're sure Kildare will be no different.
The brand was originally launched in March of 2017, and it has enjoyed astronomical success ever since.
The pop-up will be continuing for five weeks, so you have plenty of time to plan a trip to Kildare Village as we venture into summer.
While Poco originally began as a fashion brand specialising in denim, it has expanded to include lifestyle items.
The Pippa Collection was launched in November of 2017, and was the product of Pippa's passion for interior items.
The collection includes a selection of decadently fragrant scented candles, from Manderin & Mint to Warming Winter Pine.
The Pippa collection also includes a capsule set of undated planners, for getting organised and keeping motivated.
Last November, Pippa celebrated a milestone, marking two years in business with Poco.
Pippa took to Instagram to celebrate the happy occasion, posting a video of her and husband Brian Ormond.
She captioned it, ''Happy business Birthday to us! @pocobypippa celebrates 2 years today. what a flippin journey it's been .. so so proud of it all!'
'Proud of feeling the fear and doing it anyway. People always ask me what it's like working with your husband.. well!! I'd highly recommend it.'
POCO by Pippa was designed by Pippa, for women of all ages and sizes.
The jeans rarely receive a bad review, with classic styles mixed in with contemporary finishes to create jeans that look fab today, and will still be a wardrobe staple years down the line.
Pippa also revealed this week that she will be launching a brand new book. Following the success of her lifestyle book Pippa: Simple Tips To Live Beautifully, her second book is set to me more personal in tone, and titled The Pippa Guide: Live Your Best Life.
Pippa's pop-ups are often frequented by Ireland's biggest influencers and bloggers, so the style spotting at the launch of the Kildare Village store is sure to be amazing.