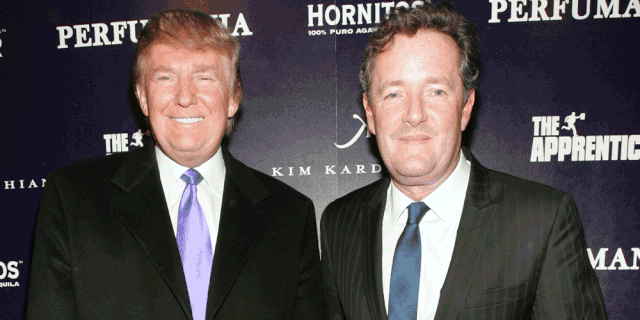 Donald Trump has made some controversial statements in his time, and while we've come to expect nothing less from the President of the United States, his latest admission might just be his most unsurprising yet – he is not a feminist.
Speaking to ITV's Piers Morgan in his first British television interview, Trump said: "I wouldn't say I'm a feminist."
"I mean, I think that would be, maybe, going too far. I'm for women, I'm for men, I'm for everyone."
"I think people have to go out, they have to go out and really do it, and they have to."
Needless to say, social media users were less than impressed by the President's comments, with many taking to Twitter to express their anger at his blatant admission.
Trump was way quicker to deny being a feminist than he was to deny being a white supremacist.

— ((())) (@OhNoSheTwitnt) January 28, 2018
A feminist is a person who believes women should have rights and opportunities equal to men.

Trump: No, I wouldn't say I'm a feminist.

I'll just leave it here

— Luisa Haynes (@wokeluisa) January 28, 2018
But of course, the news didn't really come as a surprise.
Donald Trump goes on Piers Morgan (STFU) declares he's not a feminist.

World says nooooooooooo #DonaldTrumpFeminist pic.twitter.com/UiquFi4vkb

— Justin Ross #FBR (@JustinRossTP) January 28, 2018
Now that the mystery of whether Trump is a feminist has been solved, I'll be able to sleep peacefully tonight.

— Bryce Tache (@brycetache) January 28, 2018
so trump just said he isn't a feminist. in other news, water is wet

— mol 41 (@drumsjdm) January 28, 2018
President Trump – The Piers Morgan Interview airs on Sunday on ITV at 10pm.