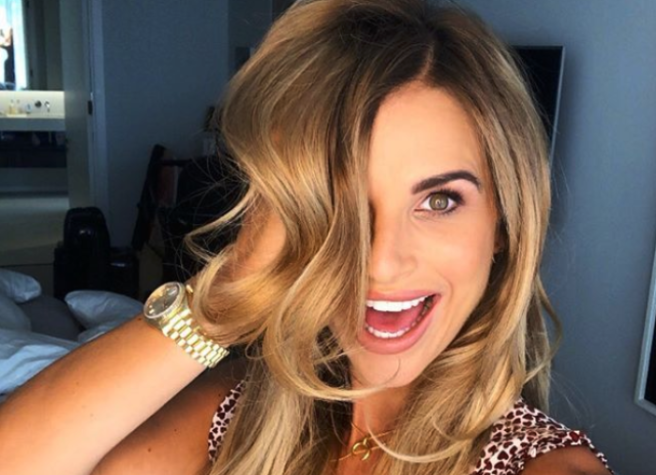 Model and DJ Vogue Williams has had a busy year, with the birth of her first child and her non-stop TV work.
However, the presenter is showing no signs of slowing down, as she took to Instagram to give fans a preview of her upcoming and hotly anticipated tan brand.
She announced five months ago that she is lending her hand to beauty product development, and clearly the venture is progressing.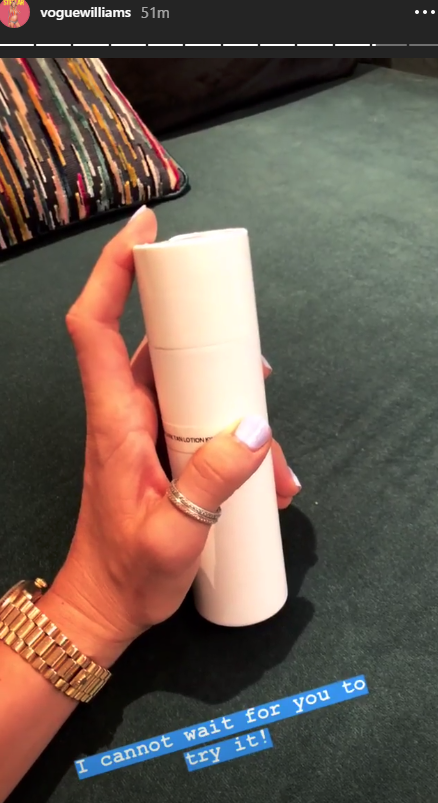 'I have just gotten the bottle for my new gel tan and how good is this?' she exclaimed, showing her followers the pop-up lid bottle.
'I love the way it opens.'
The sneak peek is giving us an insight into what Vogue's tan offering will actually look like when it lands on our shelves.
The former Fade Street star previously said that while she appreciates that there are many tans on the market, she hasn't quite found one that ticks all the boxes.
'I've been working on a product line over the last few months. It's a TAN,' she told her followers.
'It's still a work in progress… at the moment I am still trialling formulations – testing different consistencies, colours and fragrances (all safe to use while pregnant too btw!)'
'Launching my own tan is something I have always wanted to do.. there are so many on the market but I have yet to find one that I'm 100% happy with, so why not create my own!'
We can't wait to see the finished product.