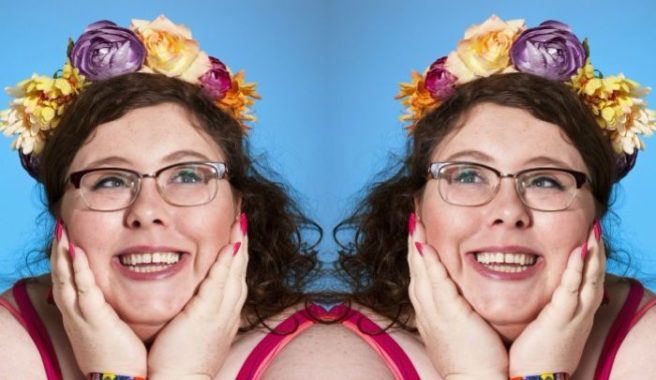 Dublin Fringe Festival is about to kick off all over the capital, and if you're struggling to choose a piece of culture to immerse yourself in, never fear.
Here is s concise list of truly unmissible installations, comics and theatrics happening this September.
Alison Spittle, Worrier Princess
If you are not already accustomed to the comedic stylings of Alison Spittle, then strap in my pals (also, where have you been?)
Spittle perfectly pairs relatable 'I'm thinking it but she said it' humour with personal insight, this show examines a variety of topics which worry the creative.
Her third show with the Fringe is set to be her best yet.
https://t.co/SyDKvcQFLY Just wrote a new bit for my @dublinfringe I think the show might be taking a different direction, buy tickets here.

— Alison Spittle (@AlisonSpittle) August 28, 2017
Not Not at All, Just Not At Home
Not at Home is a free, durational piece of art depicting the awful extents that Irish women are forced to go to in order to have a safe abortion.
'In June 2017, we visited BPAS Merseyside in Liverpool.'
'From these texts and our experience of recreating this journey, we are creating a durational art work featuring video, sound installation and live performance.'
The performance will take place at NCAD as part of the Dublin Fringe Festival.
Why Wont You Have Sex With Me?
An inclusive conversation about the sex lives of those with disabilities, Louise Bruton promises to deliver a fresh insight into preconceptions, societal expectations and sexuality.
Three of four dates for this Project Arts Centre Show are already sold out, so you better act fast.
Just two tickets left for @luberachi's 'Why Won't You Have Sex With Me?' at @dublinfringe
Monday Sep 11 at 1.15pm: https://t.co/JggszeYQ6w pic.twitter.com/KxzhxLQqbI

— Joey (@JoeyKavanagh_) August 27, 2017
Presuming you are one of the 1.1 million subscribers to the Facts YouTube channel, you will already be familiar with Davey Reilly.
Charged by an ebbing nervous energy emitted in the form of searing self depreciation and imaginative elocution, prepare to explore the themes of death, existence and online simulations all in the space of an hour.
Off beat nuances and obscure references abound.
We're All Mad Here
If immersive, head scratching and thought provoking art installation is your jam, then step right up.
Created by Grainne O'Carroll, We're All Mad Here presents the viewer with a combination of visual art, theatre and dance.
Foil Arms & Hog: OinK
These gentlemen need absolutely no introduction.
Breathing new life into the discipline of sketch comedy, the trio have seen massive success in recent months, both online and IRL.
Sean Finegan, Conor McKenna and Sean Flanagan will have you in stitches thanks to their imaginative, authentically Irish and occassionally ridiculous theatrics.
Feature Image: Alison Spittle / Instagram