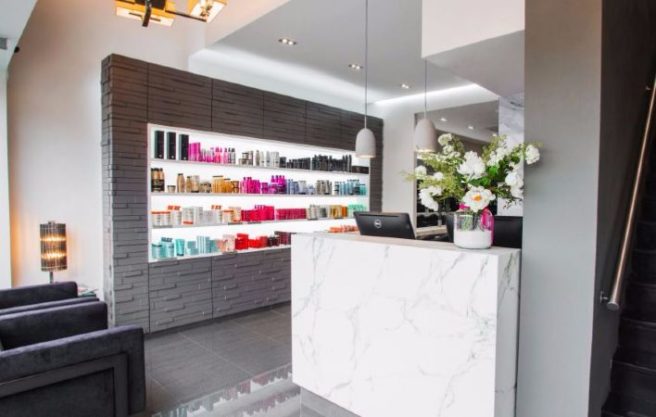 Let's be honest here; half the fun of a hair appointment is basking in the atmosphere created by the salon in question, right?
Yes, ostensibly we're there to get our roots sorted and split ends seen to, but that doesn't mean we don't appreciate the ambiance generated by a creative environment.
And if there is one salon in Dublin that appreciates this, it's Hession Hairdressing in Drumcondra.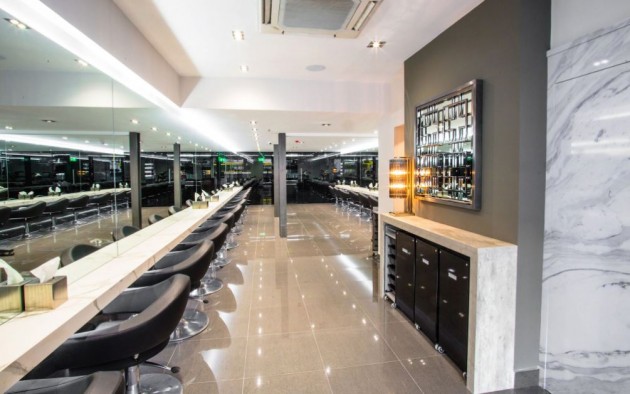 A cornerstone of the local community and firm favourite with both locals and high-profile names, the salon has recently undergone a stunning facelift, and with renowned designer Kari Rocca at the helm, it's safe to say that clients will be suitably impressed with the refurbishment.
Commenting on her work, she says; "My aim was to create a contemporary, timeless boutique style environment reflective of luxury hotels while at the same time providing a tranquil luxurious space for the clients."
"We have included pockets of decorative areas, mirrors, lamps and floral arrangements to highlight the overall sense of luxury and space and to continue with this contemporary art deco scheme."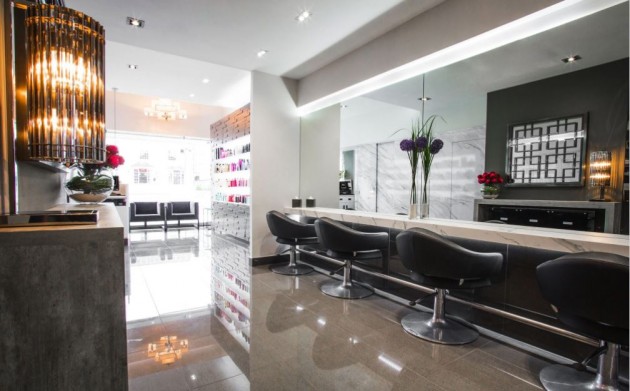 For many of us, the time spent having our hair washed and conditioned is often the most relaxing aspect of the appointment, and Hession Hairdressing are with us on that one.
Hidden away behind black sliding glass doors is a secluded back wash room which is the epitome of relaxation. And if you're thinking spa-inspired, you'd be right.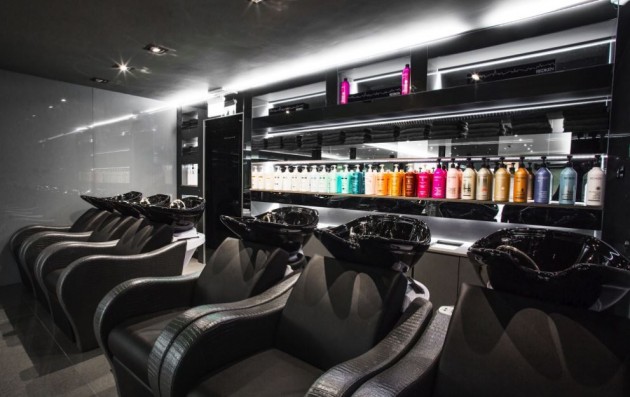 Featuring six reclining massage chairs, ambient music and individual lighting, this area is perhaps the crowning glory of the salon's new look.
"We wanted to creative distinctive zones within the salon, by introducing a closed washroom using smoked glass and smoked mirrors we succeeded in creating a tranquil pod with a relaxing spa like feel," Kari explains.
Oh, and it doesn't stop there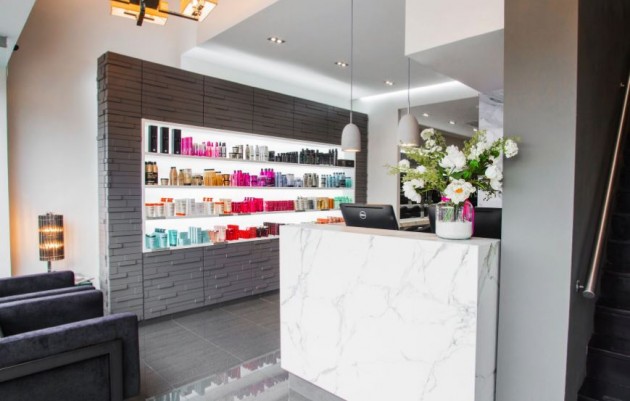 On the upper floor of the salon lies a bespoke exclusive BUFF Make-up Suite which oozes elegance with Instagram-worthy marble surfaces and gold finishes.
Understandably, Paul Hession is as excited as we are by the salon's new look, saying: "I'm over the moon with it."
"Our goal was to create a chic and relaxing atmosphere with a modern twist and Kari Rocca has done an amazing job in bringing this vision to life. The reaction from clients has been amazing."
See you at the salon, ladies.