Lush fans across the world are mourning the loss of 45 of the beauty store's most loved products this week – including the brand's original bath bomb, Blackberry.
Known for its extravagant shower gels, luxurious shampoo bars, and larger than life staff, Lush has been at the heart and soul of our bathroom routines since it came to these shores some 17 years ago.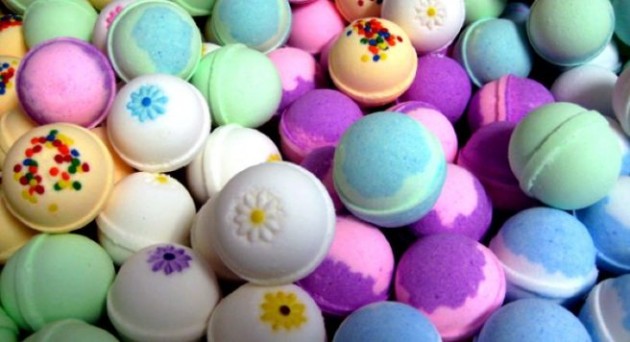 The brightly coloured soaps and enticing smells are what keeps us coming back year after year, but it now looks like it could be time to say goodbye to some of our all-time favourite Lush products.
Earlier this week, the natural beauty brand announced that it would discontinue 45 of their most well-know products in order to make room for some "new inventions".
"As our inventors create products that are more effective, more eco-friendly or more enjoyable for our customers, we need to make room for these new inventions on our shop shelves," a statement on the brand's website read.
"So although discontinuations are always a little sad, they ultimately result in waves of innovative, creative products that will become your new favourites."
While we're rather curious about these so-called "new inventions," we'll be sad to see some of our favourites go.
Here's the full list products on the chopping block.
Frozen

Lava Lamp

Blackberry

Tisty Tosty

Fizzbanger

Big Bang

Pop in the Bath

Pink Flamingo

Yuzu and Cocoa

Razzle Dazzle

Sea Monster Fun

Rub Rub Rub Solid

Sugar Scrub

Refresher Jelly

93 000 Miles Jelly

Comforter Shower Gel

Yuzu and Cocoa Shower Gel

African Paradise

Dr Dandy

The Plumps

Veerapan Moustache Wax

Twinkle Toes

Strawberry Feels Forever

From Dusk Til Dawn

Shades of Earl Grey

Yes Yes Yes

Dirty

Percup

Peace

Ayesha

Love Lettuce

Million Dollar Moisturiser

Ambosia (both sizes)

Five O'Clock Whistle (both sizes)

Sunkissed Lip Tint

It Started with a kiss Lip Tint

Strawberry Bombshell Lip Tint

Passion Fruit Lip Balm

Buttered Brazils Lip Balm

Popcorn Lip Scrub

Bling Toothy Tabs

Oral Pleasure Toothy Tabs

Atomic Toothy Powder

Layer Cake

Miranda