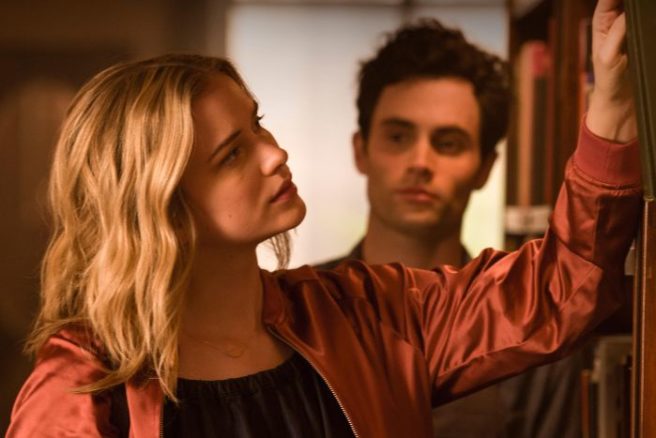 It's a tale as old as time.
Good girl falls for bad boy…but what about when it's not as innocent as that?
What comes to my mind is that scene in Goodfellas (if you haven't seen this masterpiece – wtf, watch it ASAP).
Karen is dating gangster Henry for a few months when he attacks her neighbour who tried it on with her.
Henry breaks his nose with a gun, threatens to kill him if he goes near Karen again and then hands Karen the bloodied gun to hide.
Her response?
''I know there are women, like my best friends, who would have gotten out of there the minute their boyfriend gave them a gun to hide. But I didn't. I got to admit the truth. It turned me on.''
And there is the crux of what this article is about.
Why are some women so attracted to men who are genuinely dangerous?
Forget the likes of Chuck Bass and Jess Mariano, I'm talking about men who are capable of stalking, of hurting, of killing.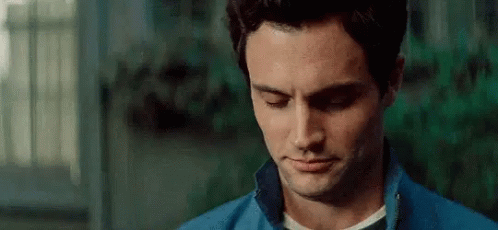 The men we're romanticising
The whole fancying men who should be strictly undesirable has gotten a fresh lease of life, thanks to 2018/2019's popular culture.
Thanks to Netflix, two shows have captured the zeitgeist of our modern social climate – You and a resurgence in interest in Ted Bundy with a documentary and a new movie starring Zac Efron titled Extremely Wicked, Shockingly Evil and Vile.
Firstly, You focuses on a young man played by former Gossip Girl star Penn Badgley who is a stalker and murderer.
So, someone to avoid at all costs, you would think.
Just finished You and idk what to say besides the fact that I am still attracted to Joe. He still cute and sweet just a lil crazy but can still get it. that's it

— frances (@unfranny) January 15, 2019
However, because he is also good-looking, he has had swarms of female viewers swooning over him in ways that are worrying on many levels.
Think tweets like, ''Why am I so attracted to Joe from you he seems so sweet but that's how they get ya'' and ''Joe from you creeps me out but at the same time I'm attracted to him???????''
In a similar fashion, Ted Bundy was an infamous serial killer, murdering many women in the 1970s and 1980s.
But, you guessed it, people are focusing on what his face looked like and overlooking the fact that he killed repeatedly in cold blood. It also doesn't help that Zac Efron plays him in the Netflix movie.
Back when Ted was alive, he had tons of groupies sending him letters, women who couldn't believe he committed these horrible crimes because he was handsome.
Do we ignore gut feelings of not being safe if a guy is hot?
Or are we attracted to the fact that he isn't safe?
It seems that the latter definitely has some truth in it, but why?
Why do we do it?
Women are drawn to these unstable men for many reasons.
Karen Kwong, an Organisational Psychologist, says that it's down to the concept of "love is blind" and that people like characters that are mysterious and intriguing.
Psychopaths are known to be charming – disarmingly so, just like Ted was and Joe is.
Karen says, ''Typically psychopaths are extremely charming and confident, often venturing deep into narcissism. So on a good day, they'd be fun to hang out with and will flatter you endlessly. Their confidence will be a great draw.''
That's kinda scary tbh.
And there's actually a word for this pull that some of us experience with men that we should be steering clear of.
It's called hybristophilia and makes a lot of sense – how many of us have tried to ''fix'' guys?
It tunes into our nurturing instincts and belief that we can change this guy with our love.
Ted Bundy would've killed me for sure he'd be like get in my van I'd be like okay daddy https://t.co/J2Dq3uNy4D

— Kate (@darden_katie) January 24, 2019
Fan culture
Social media is allowing a fan culture to develop around finding psychopaths hot.
And while it is a great way for viewers to discuss the shows, it can be harmful when others are voicing things like, ''All the hot guys are f*cked up.''
Penn Badgely himself stepped in when the narrative following the release of You turned his character into an object of desire even after he murdered people.
In answer to a viewer who said, ''Said this already but @PennBadgley is breaking my heart once again as Joe. What is it about him?'', he wrote, ''A. He is a murderer.''
There is an intense fan culture surrounding these type of men – Jamie Dornan in The Fall is another example.
The Irish actor portrayed a serial killer – yet he was glamorised because he is also a bit of a ride.
@PennBadgley is FINE AF. I watched "You" on netflix and I'm stuck between wanting to not like his character bc hes crazy but also wanting to like….well… you know. ITS CONFLICTING WHEN PYSCHOPATHS ARE HOT.

— michaela♡ (@mic_cassulo) January 14, 2019
Fans flocked to social media to express how gorgeous he is – forgetting to mention the fact that he murders people.
One said, ''I haven't started You yet but if y'all like thirsting after a psychopath let me tell you AGAIN to watch The Fall. Jamie Dornan does DISTURBING shit & he's still hot. A. F.''
I rest my case.
While this culture is worrying at best, it does start a conversation about what traits to look out for if you find yourself in a relationship where something doesn't feel right.
The traits to watch out for include;
Charm, like I mentioned before. If your partner changes his personality around others and you feel like it's superficial – it might be something to note.
Emotional coldness is another red flag.
Are they empathetic? Do they get upset, cry, does anything affect them? It should because they are human like us….but if they seem unperturbed by everything, that doesn't look good.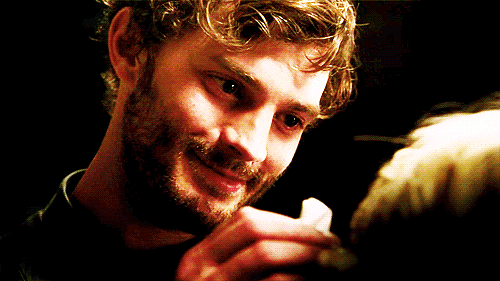 Watch out or manipulation – is everything always your fault somehow and never theirs? That's a form of control.
Also, if you're in a relationship with someone who is playing the hot-and-cold game, run for the hills.
They are testing you and could be straying also – who needs that mental torture?
Obviously, it goes without saying, if you feel unsafe in any way at any time with them, you shouldn't be with them anymore (sounds duh but hard when you love someone).
So, if you're one of the viewers who has expressed their desire for men who are convicted murders/stalkers etc., maybe you should delve a bit deeper into why you're having these feelings.
Remember, having a boyfriend who is dangerous might seem thrilling but it's just that – dangerous.
And there's nothing sexy about being with someone who doesn't make you feel safe – no matter how drop-dead (excuse the pun) gorge they are.