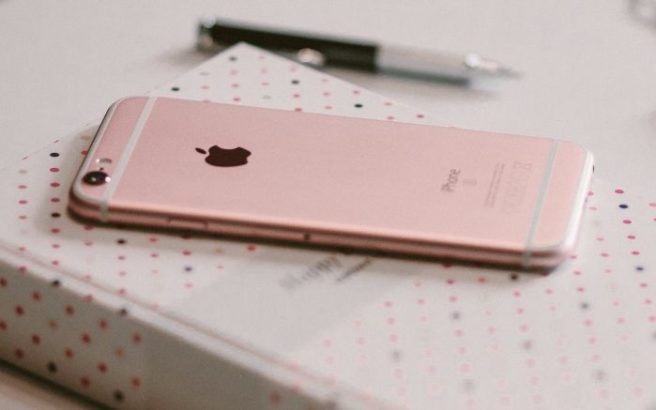 There has been heaps of speculation surrounding the release of the new iPhone 8.
From face recognition technology to the banishing of the home button, the iPhone 8 needs to be seen to be believed.
A YouTube video has been doing the rounds on the internet today, in which three 'dummys' of the new iPhone 8 can be seen.
The video, uploaded by tech influencer Danny Winget, shows three of the new models, but our favourite shade of rose gold is sadly missing
Rose gold has been having a major moment in fashion and beauty, with the illuminating hue bedecking everything from makeup brushes to Minnie Mouse ears.
So we were pretty disappointed to see a copper gold iPhone replacing our favourite precious metal.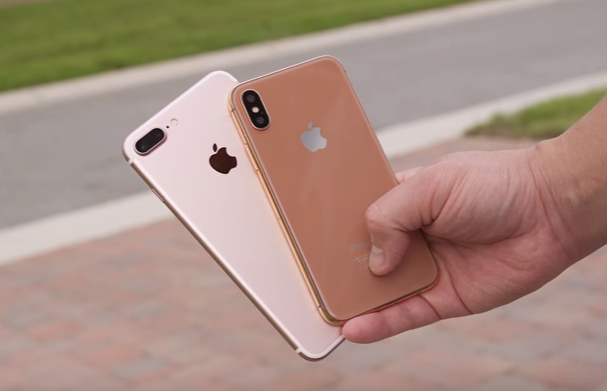 The copper shade stood out in the video against the classic black and silver and white combo.
'The shade is much darker. It's hard to even describe this colour. I think it's pretty ugly.'
'This is a drastic change from the rose gold colour,' said Wignet.
Here's to hoping that the masterminds at Apple bring back the rose gold in time for the launch!