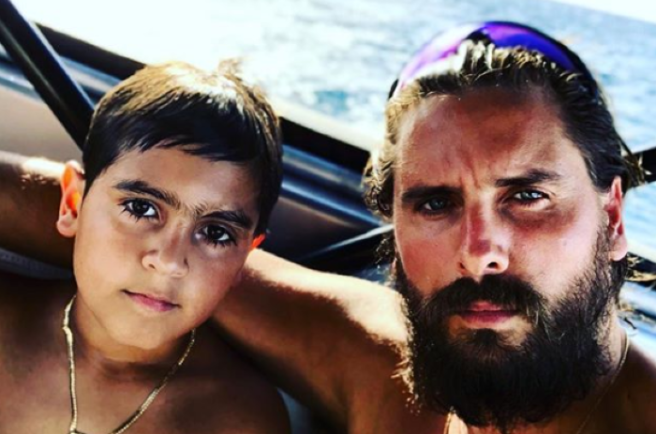 It's only the fourth day of 2019 and Scott Disick is already in hot water.
The drama has come in the form of a photo that Scott posted with daughter, Penelope.
The picture of his six-year-old daughter and himself has been branded by some as "racist".
The snap shows the daddy-daughter duo tucking into some Asian cuisine.
However, it was Penelope's pose that fans have taken issue with.
The little girl is seen pulling at her eyelids and people have taken offence to the "inappropriate face".
"What he is teaching his daughter in this photo, is racism," commented one user.
"Wow and this is a prime example of how racism is taught. People aren't born with it. Ignorance at its finest," said another.
"The problem that people have is this that they're eating Asian food and holding chopsticks. Obviously, his daughter is trying to make a fun of Chinese eyes! Look people, tell your kids it's not funny to be racist," added another.
However, fans were quick to come to his defensive and say that Penelope was making an innocent face, as children always pull faces.
"Kids can't just make funny faces anymore?? It's pathetic that everything is now "racist" or "offensive". This is a CHILD making a funny face. People need to get over themselves and stop making mountains out of mole hills," said a user.
"Hello Asian girl here – if she was pulling them to the side and there was a racist caption or Asian emoji then I would feel offended – but it honestly just looks like she's trying to pull her face and make it look funny lol she's so cute," commented another.
"Good grief. Leave it alone. She is a cute little girl making a face for the camera. My grandkids do the same thing," said another.
This isn't the first time Scott has come under fire for his parenting skills.
However, that's just about enough Internet for the day.