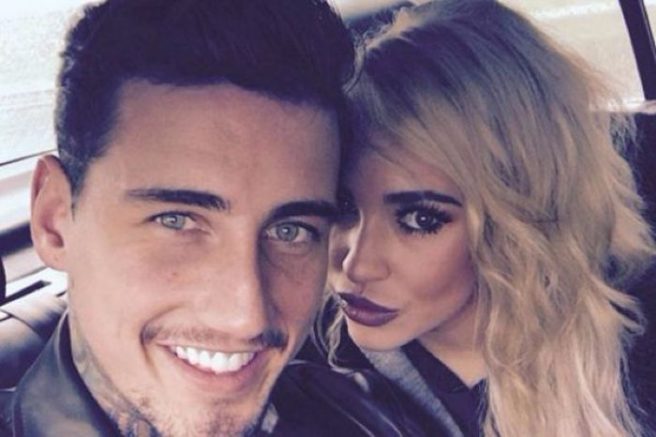 After so many months of back-and-forth online slanging matches with Stephanie Davis, Jeremy McConnell has acknowledged that he is the father of her child.
The tattooed Irish model posted a cute picture of baby Caben-Albi George Davis for the first time on both Twitter and Instagram.
Happiest man alive, my new focus," he captioned the snap.
Jeremy and Stephanie had a tumultuous nine months, after splitting up due to Jeremy's cheating.
While Stephanie was pregnant, Jeremy denied being the father of the child in a since deleted tweet.
Jeremy went on This Morning to clear the air earlier this week, and said that he would be delighted to be the father of Caben-Albi and proceeded to have his DNA swabbed for paternal testing.
I'll love this monkey with every bit of me pic.twitter.com/0b4QMnGlRS

— Jeremy McConnell (@JezzaMcConnell) February 11, 2017
Stephanie posted a statement against Jeremy, denying that he had attempted to be in Caben-Albi's life since the birth. Since Jeremy has posted those snaps, her statement has been deleted from her Twitter.
We hope that for Caben-Albi's sake the two are ready to move on and be civil