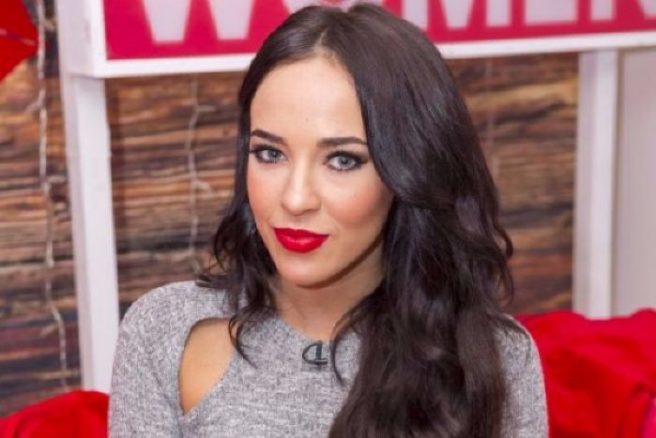 Yikes! Stephanie Davis and Jeremy McConnell's baby drama isn't over
After what felt like the longest pregnancy in history, Stephanie Davis finally gave birth to her little boy Caben-Albi on January 13.
The alleged father of the child, Irish model Jeremy McConnell, has spoken out about Stephanie's actions since the birth after a dramatic and turbulent nine months, and has undergone a DNA test on live TV.
The Irish model and former Mr. Ireland underwent the DNA test on This Morning, and if Stephanie agrees to the test, the results could be completed in as little as 24 hours.
"I never said the baby wasn't mine, all I said was that there was a doubt because she was with other men in the first two weeks of April," Jeremy told The Sun.
"I do believe I am the father. I want the baby to be mine, I can see a resemblance."
However the model is less than impressed with Stephanie's attitude since the birth, and has accused her of "parading him around like he was the FA Cup," and using the situation to gain fame and fortune.
"Stephanie is living off me and the baby, simple," he said.
"I did the right thing not getting back with Stephanie when I found out she was pregnant. It was toxic and I wouldn't put the baby at risk," he told This Morning presenters.
"My responsibility is with the baby after he was born. I don't owe anything to her."
Hopefully these two can sort out their differences soon, for Caben-Albi's sake.