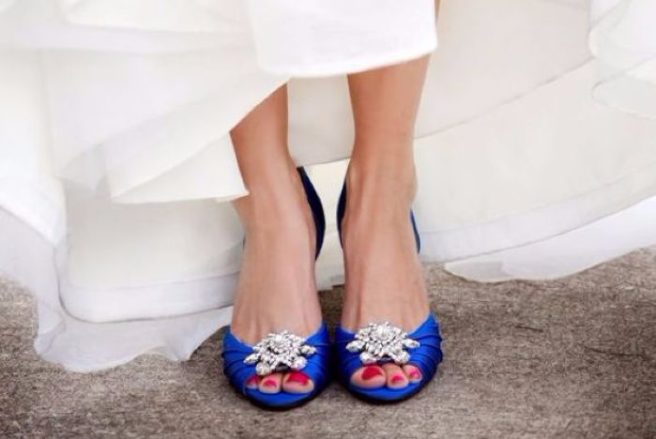 First things first – CONGRATS, you're getting married – slay queen.
There is a time-honoured tradition that brides should incorporate "something old, something new, something borrowed and something blue" into their wedding ensemble, but it can be tricky to include all these factors.
This tradition was once thought give the bride good luck on her wedding day, but also help to guarantee fertility and prosperity. However, nowadays it is simply a sweet ritual you can incorporate into your special event in many ways, from accessories to delicious treat.
With all of this bridal loveliness in mind, we have done up an edit on some special ways you can add something blue to your wedding day!
1. Splash some blue into your bouquet
2. Get yourself some gorgeous blue shoes.
3. Sew a blue heart to the inside of your dress
4. Satisfy your sweet tooth with a delicious blue wedding cake.
5. We really love the idea of a vintage blue hair comb.
6. Get yourself a blue manicure
7. Why not go the whole way, and get yourself a stunning blue wedding gown?
8. Add a hint of sparkle to your wedding look with some lovely blue jewels.