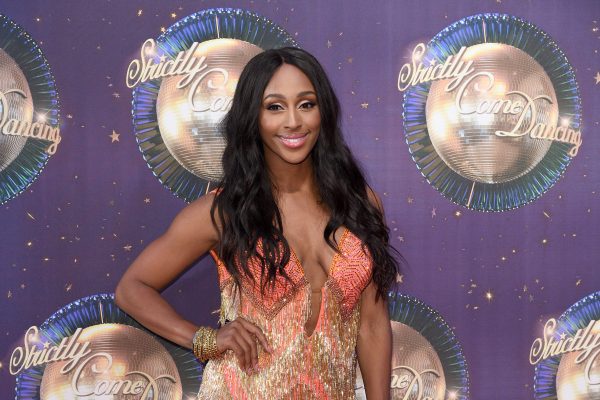 Huge congratulations are in order as Alexandra Burke and her boyfriend of two years Josh Ginnelly are engaged.
The singer took to Instagram to share the exciting news with her fans.
Alexandra posted a photo with "I said yes!" written on the palm of her hand. The Strictly Come Dancing finalist also showed off her dazzling engagement ring in the photo.
She wrote, "18-12- 17 I said YES! Smiling as I type this because it was the best day ever in Paris and so unexpected. My soul mate and my love asked me something that I could only have dreamt of."
The Broken Heels singer gushed about her relationship, sharing that being in love is one of the most magical feelings ever.
Rumours about the 29-year-old's engagement have been circulating for the past few weeks, but Alexandra explained why she didn't share the news straight away.
"We decided to keep this between us for a while to enjoy this special moment and that's why we haven't said anything."
Unfortunately, there was one person missing from the celebrations- Alexandra's mum, who sadly lost her battle with cancer last year.
The X Factor winner shared, "[It was] so amazing, honestly felt so overwhelming because there was only one person I wanted to call when it happened. I know she is smiling and very happy for us both – because little did I know she knew about it."
She ended the post with the most heart-warming words, "Josh is someone who makes me so happy and I've never felt this kind of love before. Here's to an amazing future that's filled with love, joy and so much happiness."
We are over the moon for Alexandra and Josh!