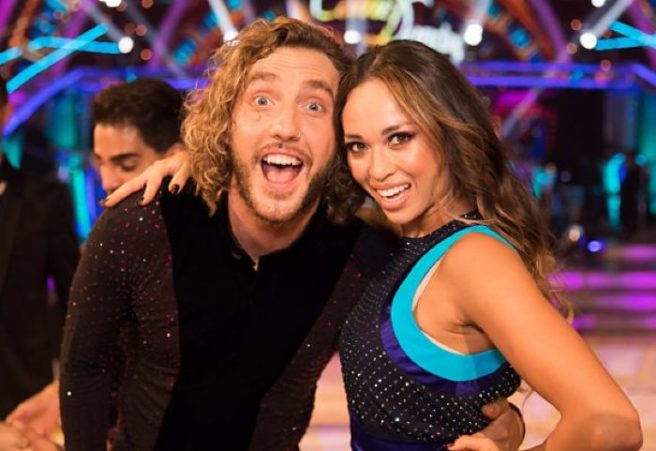 Strictly's Seann Walshe isn't sorry he cheated on his ex
Ah, Seann Walshe.
The villain of this years' Strictly Come Dancing.
The comedian in a long-term relationship with a woman who spent the weekends he was on the BBC show crying in the audience in support of him.
Then it transpired that Seann and his pro dance partner Katya had had a drunken kiss that was caught on camera by photographers – on his girlfriends birthday.
We all know what happened next – public apologies, a public dumping for Seann and him getting the boot from the competition a couple of weeks later.
Now, Seann has addressed the whole situation with his at a gig at London's Comedy Store.
The 32-year-old said that doesn't think he needs to explain himself – and reportedly got a lot of boos from the audience.
He said, ''I will tell you this and we will stop talking about it. But look, I don't really need to explain myself but I will anyway.''
He continued, ''I was coming towards the end of my relationship, I was getting on with this girl. You spend a lot of time with your dance partner on the show and we went for a drink and one thing led to the other.''
He added, ''Most of you have seen the result. I actually started to think to myself, "Hang on, have I actually done anything that wrong?"
Seann had been banned from the Strictly live tour, with reports for the show saying that, ''The Strictly tour is a really wholesome, family-friendly event. It's all about good, clean fun and we don't think that a man who snogs married women in the street fits that image."