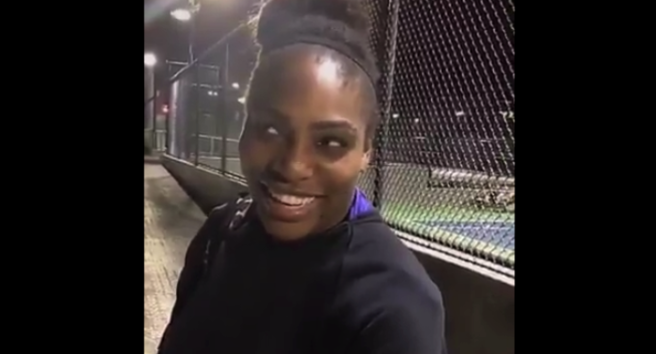 Serena Williams asked these two random lads to play tennis with her
Serena Williams is one of the world's greatest athletes, so you'd never think you'd find her in a random tennis park.
But, these lads did… or rather, Serena found the lads!
Serena was on a walk with her fiancée, Alex Ohanian, and her dog Chip, when she came across two guys playing a match.
Serena played tennis in boots with these 2 guys she saw on a court while she was out on a walk last night. IMAGINE. pic.twitter.com/kWXrTE73M9

— Alysha Tsuji (@AlyshaTsuji) February 27, 2017
So, like all champs, she went up to them and asked if she could play the winner.
And of course, like all of our favourite celebs, she documented the whole thing on Snapchat.
The lads, were surprisingly grand with this, exclaiming "YES PLEASE!" to her idea, before it actually hit them that they're going to play tennis with Serena Williams, because then their reactions swiftly turned to, "OMG what the HELL!"
We think we might love her even more now.