Nicole Kidman's Emmy acceptance speech had a poignant message
On Sunday night, some of Hollywood's biggest and brightest stars descended on the Microsoft Theatre in Los Angeles for the 69th Primetime Emmy awards.
While the award ceremony has previously been criticised for being boring and unmemorable, viewers general agreed that this year's offering was quite the opposite.
Host Stephen Colbert brought the laughs, Alec Baldwin brought the gags about Trump and there was even a surprise appearance from former press secretary Sean Spicer (though it's safe to say the audience didn't know how to feel about that one).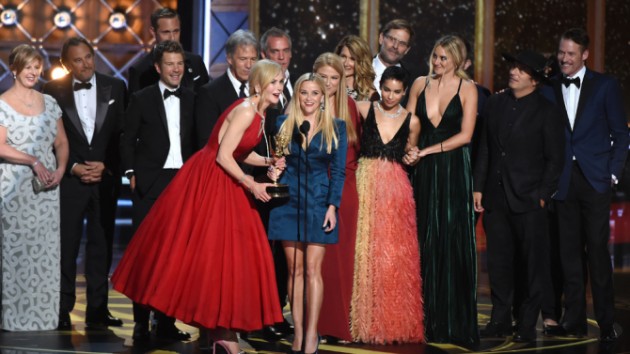 In general, acceptance speeches were well planned and expertly delivered, though one in particular stole the show.
First time winner, Nicole Kidman scooped the award for best lead actress for her performances as domestic abuse survivor, Celeste Wright, in the critically acclaimed series Big Little Lies – and things got pretty emotional.
The actress began by thanking her co-star, Reese Witherspoon, who was also nominated in the same category.
"Reese, I share this with you. Without you I would not be standing up here."
She went on to thank her huband, Keith Urban and their daughters, Faith and Sunday, before dedicating her Emmy to raising awareness of domestic abuse.
"It is a complicated, insidious disease. It exists far more than we allow ourselves to know. It is filled with shame and secrecy, and by you acknowledging me with this award, it shines a light on it even more."
In total, Big Little Lies scooped five gongs including the award for Outstanding Supporting Actor which went to Nicole's on-screen abuser, Alexander Skarsgård.