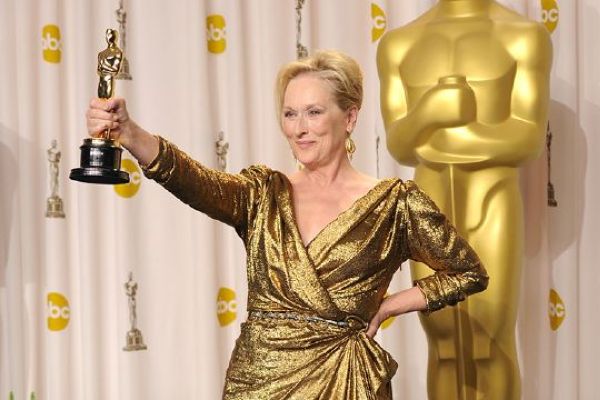 Meryl Streep confirmed to join all-star cast for Big Little Lies season 2
The rumours are true – Meryl Streep is set to star in Big Little Lies' second season.
According to The Hollywood Reporter, The Post actress will play Mary Louise Wright, mum to the cruel Perry Wright (Alexander Skarsgard).
Also, be warned, there are spoilers ahead for anyone who hasn't finished the first season.
After Perry's death in season one, Mary Louise comes to Monterey partly out of concern for her grandchildren, and also because she wants answers about what happened to her son.
This must be a dream come true for showrunner David E. Kelley (and, of course, the rest of us), as he previously told The Hollywood Reporter that she would be a part of his dream cast for Big Little Lies.
Another star he'd like to include? Tom Hanks. We can get behind that combination!
Season two is set to be seven episodes long, and David has already written the scripts for each episode.
So far, only Meryl, Reese Witherspoon, and Nicole Kidman are confirmed to be returning, while the others' deals are reportedly still being worked out.
Indeed, we expect hefty pay rises for Zoe Kravitz and Shailene Woodley after reports that Reese and Nicole will be paid one million dollars per episode.
The show garnered eight Emmys and four Golden Globe Awards for its first season, so we expect Meryl's addition to the cast will only increase Big Little Lies' critical acclaim.
With eight Golden Globes and three Oscars under her belt, the 68-year-old is the definition of star power.
While no official return date has been set, it's expected that Big Little Lies will be back on our screens some time in 2019.