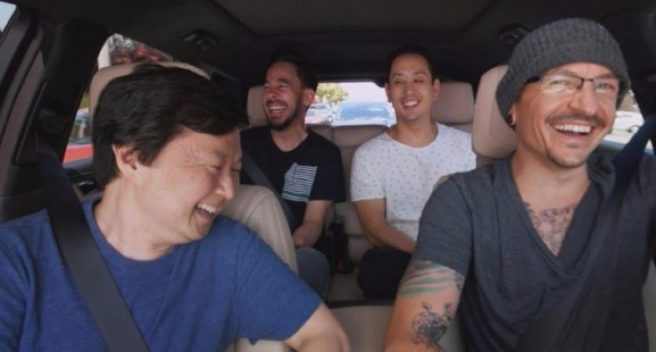 'Bittersweet': Linkin Park's Carpool Karaoke has been given an air date
In the wake of Chester Bennington's untimely death in July of this year, Linkin Park's fans and followers questioned whether the band's participation in The Late Late Show's Carpool Karaoke would ever make it to air.
Late Late Show host, James Corden, made it abundantly clear that the decision lay in the hands of Chester's family and former bandmates.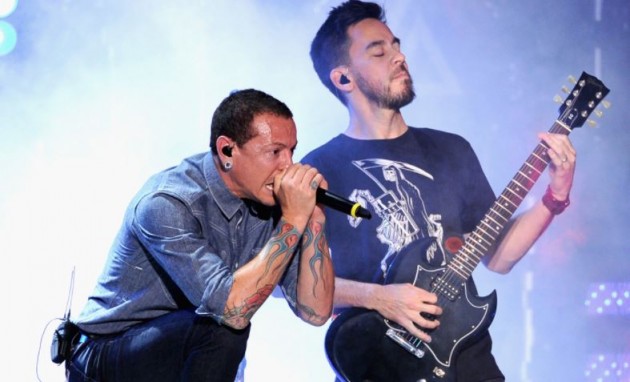 "We will approach it in whichever manner his family or the people that were involved in that episode, however they would like it to be handled. We consider it not our decision to make," James explained following the frontman's death.
"We will navigate it as delicately as possible and just adhere to whatever wishes they would want because I don't think there's any other way we could deal with it. It's a tragedy," he added.
Over the course of the last two months, those involved discussed the matter, and last night Linkin Park announced on Facebook that the episode, which was filmed shortly before Chester's death, would air on Thursday October 12 this year.
The news has been met with delight by social media users, with one writing: "Cannot wait to watch it. Suspect will be crying with both laughter and sadness, but none the less, will be amazing to see."
"So very grateful we'll get to see this. It's going to hit everyone hard again, but in a bittersweet way," added another.
The episode, which also features The Hangover star, Ken Jeong, will be streamed for free on Facebook and will be available to view on Apple TV.