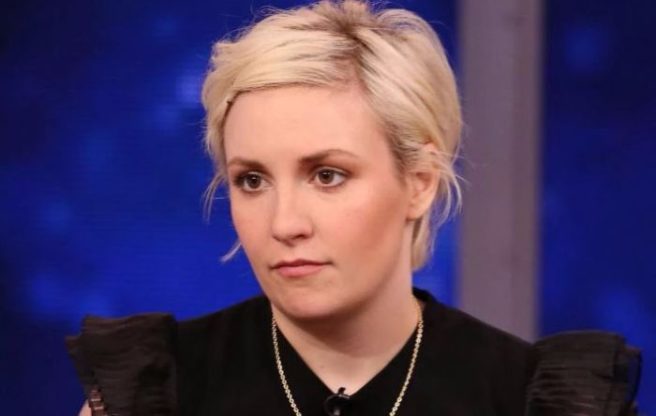 Dunham slammed for taking credit for Time's Up 'Lena was not present'
The Time's Up campaign spearheaded by actresses was the talk of this year's Golden Globes, as members of Hollywood's acting elite joined forces to show their solidarity for women who have been victims of sexual abuse.
Len Dunham, who has repeatedly flown the flag of feminism throughout her career, yesterday posted to Instagram to show her support for the movement.
'Humbled to stand alongside these amazing women and say #TIMESUP on systemic oppression, underrepresentation, discrimination, abuse and violence in all industries,' she captioned the post, which seemed to suggest that she had a hand in organising the campaign.
However, actress Tessa Thompson took issue with Lena's post, and alleges that the Girls creator had little to do with the concept or organisation of the movement.
'Lena was not anywhere present in our group during the countless hours of work for the last two months,' Thompson wrote in a now deleted comment.
'We hosted an open house for actresses for red carpet messaging and Lena presence was a surprise to us all.'
'This is a time of reckoning. And for many, a re-education. So many women also have real work to do.'
'I'm afraid it's too nuanced a conversation to have on this platform. But I hear you, and know that your thoughts and words are not lost on me. It's been discussed,' she finished.
The allegations led to online uproar, in which Lena was slammed for inserting herself into the campaign.
Tessa Thompson then clarified her statements via Twitter, appearing to backtrack, saying: 'I sometimes lack finesse in navigating social media. Hard to discuss issues with nuance there.'
— Tessa Thompson (@TessaThompson_x) January 9, 2018
'A response I made to comments on an Instagram became fodder for a piece that I believe was designed to create conflict where there isn't any.'
'It's perhaps more complex than that. But I, in no way, want to diminish Lena Dunham and her work, her voice, and her importance. We have spoken and she knows my heart. I feel a responsibility to women that have sometimes felt ignored, dismissed, and underrepresented.'
'They are my beacons. I regret that my words were misinterpreted to distract from the most important thing: The Time's Up campaign is for everyone, in all capacities, contributions big and small.'
'It doesn't belong to any one. It is for us all. The beauty of this huge collaboration has been a group of countless committed people who have come together for a shared purpose.'
'To create change. And it is such a powerful thing. I stand, humbled, with everyone involved. Linked not ranked.'
Lena Dunham has since turned off commenting on her Instagram post.