Lana Condor and Noah Centineo made a pact NOT to date
Anyone who has seen the wholesome content that is To All The Boys I've Loved Before are 110% aware of how ADORABLE Noah Centineo and Lana Condor are.
It's not a question, it's fact. We all DEVOURED the cuteness between Lara Jean and the iconic God of 'Whoa, whoa, whoa' himself; Peter Kavinsky.
Noah Centineo has since gone on to land roles in the Charlie's Angels reboot, and also is filling the part of 'internet boyfriend' beautifully, if we do say so ourselves.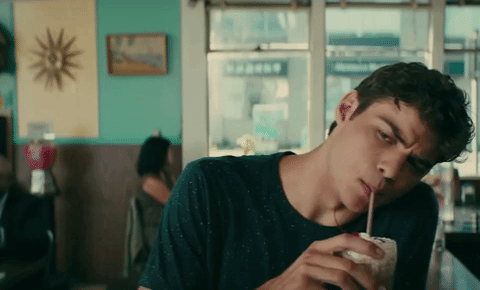 With such a great relationship between the two actors, we HAD to wonder, will they ever date in real life?
Lana Condor has only gone and BROKEN our hearts by claiming that the duo have a pact never to date.
WHAT. THIS ISN'T OKAY.
When the pair first met, the chemistry was so apparent that this rule wasn't so black-and-white back then.
Condor stopped by The Tonight Show last night and told Jimmy Fallon that she definitely "felt something" the first time she and Noah hung out. Obviously, have you seen the man's face?
"We had just got back from a hot yoga class, and we went to his apartment and we ordered pizza — it was right before we shot the movie, and we were just getting to know each other," the actress explained. "And I felt something." GET IT, GURL.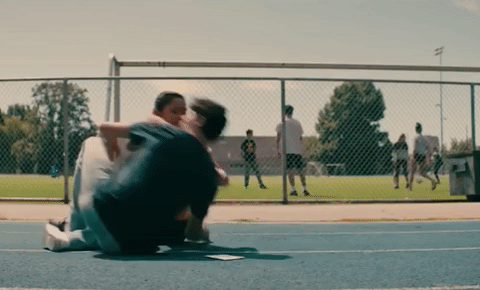 Unfortunately, Lana Condor had to shut the whole thing down for "professional" reasons. BOO.
"We kind of did what we did in To All The Boys, the movie," she laughed, squashing all of our hopes and dreams.
"We made a contract and set boundaries. I'm so happy that we did that, because the movie turned out great, and now we're doing a sequel."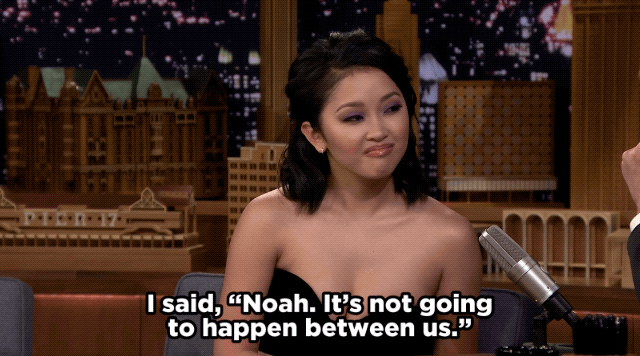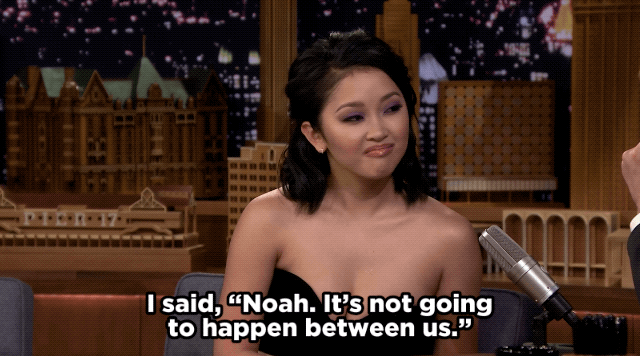 Good Lord, this woman has got seriously levels of restraint.
Lana also has a STUH-NING boyfriend, so we're guessing that put a spanner in the Kavinsky-works too.
Watch the interview below, and try not to cry over their lack of IRL love. We couldn't help ourselves.