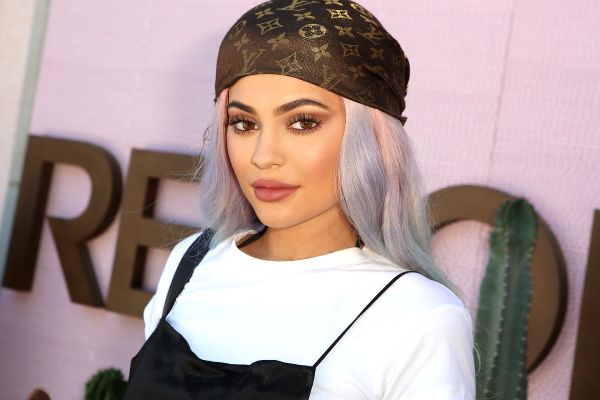 Kylie Jenner criticised for going to Coachella after Stormi's birth
Fans of Kylie Jenner look forward to her iconic Coachella OOTDs year after year – and the new mum isn't disappointing this year.
The lip kit mogul has already been spotted at Coachella, according to Refinery 29, alongside her baby daddy, Travis Scott, and her sister Kourtney Kardashian.
Ahead of this, she showed off her new bright pink locks on Insta, quoting Mean Girls and declaring herself a 'cool mom'.
Not everyone was impressed though, and many mummy-shamed the 20-year-old for going to the festival while her two-month-old daughter Stormi is still so young.
Most of the criticism has been aimed at Kylie for going to Coachella, rather than Travis. Double standard much?
'Kylie Jenner's at Coachella like she doesn't't have a whole newborn at home,' one person tweeted.
'Kylie Jenner had a baby like a month ago and is at Coachella and just got back from Cleveland… I know if I just had a baby I wouldn't be leaving her with a nanny all the time,' someone else wrote.
'Isn't it a bit weird for Kylie to go to Coachella when she has a 2 month old baby,' another said on Twitter.
A number of people came to the mum-of-one's defence, though.
'Why are people so mad Kylie went to Coachella because she has a baby,' one Twitter user shared, 'I'm no Kardashian/Jenner minion but give the girl a break.'
'How bout y'all leave her alone? Sorry that you all think being a mother is defined by… slaving over your child but she wants to care for herself too and that should be just as accepted. It's her child and she can raise it however she wants,' another commented on Instagram.
We've got to agree, after all, motherhood doesn't mean an end to socialising and having fun.