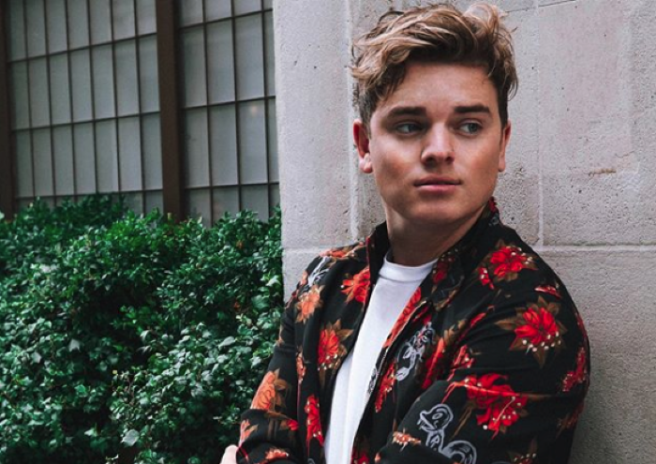 Jack Maynard apologises for tweets: 'Growing up online is hard'
Jack Maynard has utilised his massive YouTube following to put out a new video addressing the offensive tweets which caused him to be booted off I'm A Celebrity, Get Me Out of Here earlier this week.
His first upload since returning from the jungle, the 4-and-a-half minute long video is currently trending on YouTube, with almost 1 million views in 24 hours.
The vlogger (and brother to singer Conor Maynard, don't you know) left the show and jetted out of Australia after facing criticism for a number of tweets he made previously.
The tweets were seen as racist and homophobic as they contained both the N-word and the word fa****.
'I've tweeted some bad things, some horrible things, some pretty disgusting things that I'm just ashamed of,' he said to his 1.2 million followers.
'This is such a hard video, I've never wanted to have to make anything like this, I never wanted to feel like I've let you guys down so much, with something so careless and inconsiderate to other people.'
Jack argued that his age and immaturity was the cause of the Tweets, and said that he is truly remorseful for the language he used at the time.
'I was young I was careless, I just wasn't thinking, this was back when I had just left school and I didn't know what I was doing.'
'Like a lot of you growing up I was all over social media, my entire life is on social media, I've grown an amazing following,' he continued.
'Social media has led to be my entire job, my work is this online and everything that comes with it and I've messed up, I've been really stupid in the past.'
'Growing up online is hard, all I can do is beg and encourage that you guys don't make the same mistake as well,' he concluded.
'Don't put anything online you wouldn't say to your mum.'
The apology has been met with a mixed response from viewers, with some accepting the excuse of youth and naivety, while others feel the language was unacceptable regardless of age.
Check it out for yourslef: