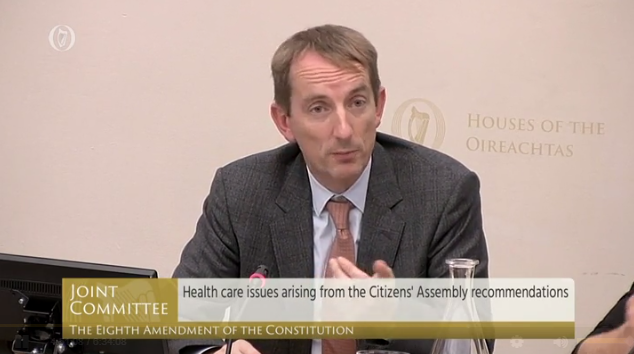 Irish woman died while travelling for abortion, Oireachtas hears
The Master of the Rotunda, Dr Fergal Malone, yesterday revealed that an Irish woman died after she travelled to the UK to access abortion services in recent years.
It's understood that the unnamed women died after experiencing complications on her flight home – a tragedy which could have potentially been prevented should the woman have been able to access the procedure, and the associated aftercare, in Ireland.
Dr Malone made the revelation during his address to the Oireachtas Committee, yesterday evening.
So important to hear "trauma of travelling" so clearly named by Dr Fergal Malone. This is not really understood. #8Committee #repealthe8th

— Colm O'Gorman (@Colmogorman) October 11, 2017
"Forcing patients to travel between two jurisdiction will inevitably increase the risks to mothers' physical health and well-being," he said.
"Risks associated with travelling for pregnancy termination include infection or haemorrhage which has tragically resulted in the death of one of our patients when travelling to the United Kingdom."
He also touched on some of the other challenges facing women who are forced to travel including, cost, lask of support and the "significant distress associated with leaving their baby's remains in another country".
The Oireachtas Committee is reviewing the recommendations of the Citizens' Assembly and are due to report by the end of the year, when the government will begin to work on the wording of the referendum.