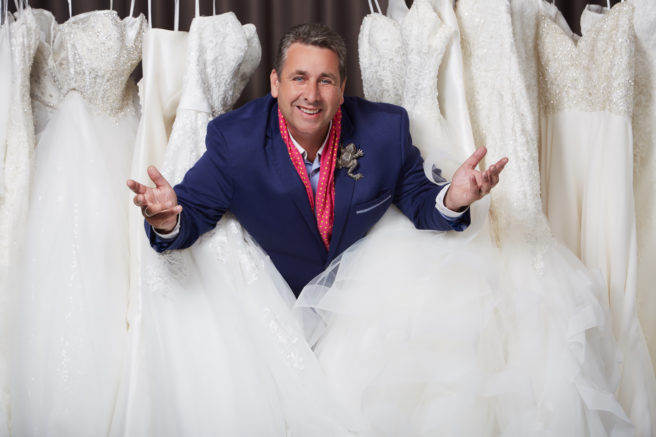 Ireland's very own 'Say Yes to the Dress' will hit screens later this year
Whether you're a bride-to-be, or just a lover of daytime television, Say Yes to the Dress is pretty much everyone's favourite guilty pleasure.
The international reality hit has paved the way for a number of spin-off series over the last few years, and now it's finally Ireland's turn to get in on the action.
RTÉ and television production company, Shinawil, have announced that the county's most famous wedding planner, Peter Kelly (AKA Franc), will present the first Irish version of the series, set to debut later this year.
The ten part series will be filmed in three blocks across August and September in a new couture section of Vows bridal store based in Blarney Business Park in Cork.
The boutique is stocked with lavish dresses from all over the world and cameras will follow 40 Irish brides, who have already been selected, as they try the various styles, colours, patterns and textures in an attempt to find the perfect gown for their big day.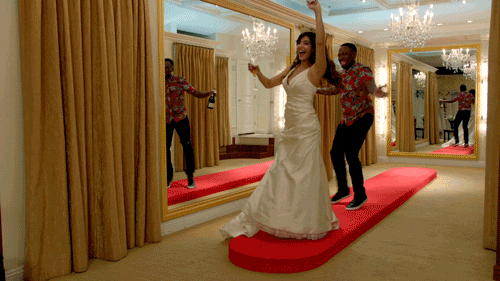 Speaking about the upcoming series Franc said, "I am so excited to be presenting the Irish version of Say Yes To The Dress. As an international wedding planner I have travelled both home and abroad with my brides to find their perfect dress."
"I could write a book on the amazing experiences I have shared travelling the globe from Hollywood to Paris, London to New York. I am really looking forward to the journey that I am going to take now with my Irish brides on their quest to find their perfect dress."
That's our winter telly sorted.