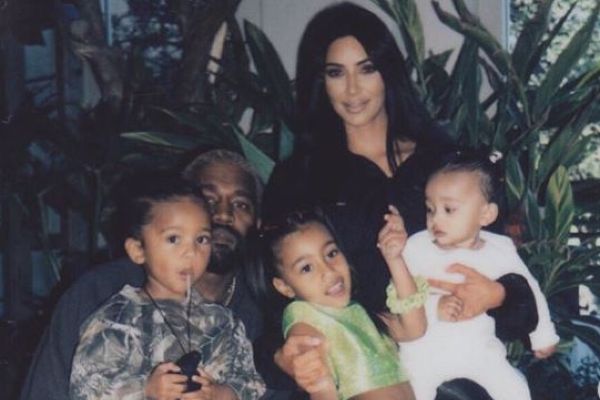 'I pull back': Kim Kardashian has rules for her kids on social media
While she is known for her impressive social media presence, even Kim Kardashian has certain rules when it comes to posting about her kids.
She has revealed that she sometimes worries about having too much of their life on social media.
The Keeping Up With The Kardashians star has three children with husband Kanye West – five-year-old North, three-year-old Saint and Chicago, who is eleven months.
Appearing on Busy Philipps' Busy Tonight show, she said, ''There's times where I'm comfortable to post, and then times when I pull back a little bit. There's certain things that I…even when North was doing my make-up and she was having the tantrum, I'm like "Do I wanna post that?"
She continued, ''And then I was like, oh it's too funny I have to. But there are some things when I'm like, you know what, let's not post that.''
The 38-year-old does say that it helps that her siblings are all having kids around the same time, so they can guide and help each other.
She said, ''Because there's so many cousins, I do feel like they have this sense of…you know they grow up so normally and have so much fun, and I never want them to feel like things are for social media or anything like that. We definitely have the conversation about it.''
Sounds like Kim K's got this kids/social media thing all figured out tbh.