'I didn't know' Streep responds to Rose McGowen's criticism
Meyl Streep has responded to Rose McGowen's criticism of her perceived defence of Harvey Weinstein.
'Actresses, like Meryl Streep, who happily worked for The Pig Monster, are wearing black @goldenglobes in a silent protest. YOUR SILENCE is THE problem,' Rose tweeted, before deleting the tweet.
'You'll accept a fake award breathlessly & affect no real chance. I despise your hypocrisy.'
Rose is one of many women who allege that Weinstein raped her in the 90s.
'It hurt to be attacked by Rose McGowan in banner headlines this weekend, but I want to let her know I did not know about Weinstein's crimes, not in the 90s when he attacked her, or through subsequent decades when he proceeded to attack others,' Meryl told The Huffington Post.
'I wasn't deliberately silent. I didn't know.'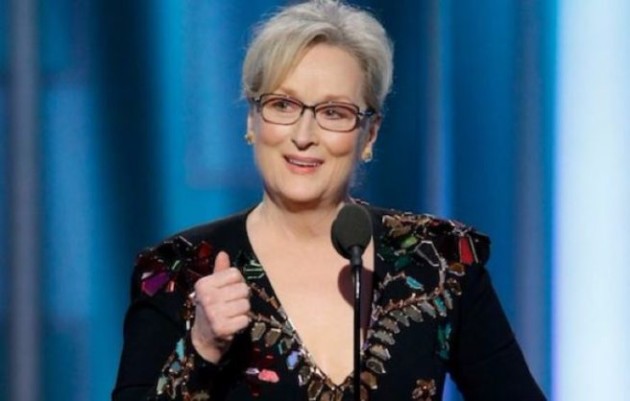 'I don't tacitly approve of rape. I didn't know. I don't like young women being assaulted. I didn't know this was happening.'
'HW was not a filmmaker; he was often a producer, primarily a marketer of films made by other people- some of them great, some not great.'
'But not every actor, actress, and director who made films that HW distributed knew he abused women, or that he raped Rose in the 90s, other women before and others after, until they told us.'
'We did not know that women's silence was purchased by him and his enablers.'