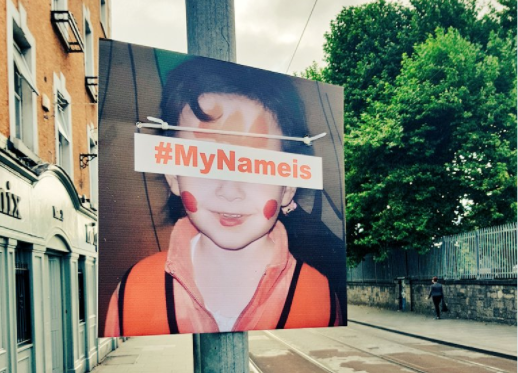 'I can't use my walker': Viral clip highlights child homelessness
Following the launch of a new campaign aimed at tackling child homelessness, a video of a nine-year-old boy struggling to make his way around his homeless accommodation has gone viral.
David has cerebral palsy and relies on his walker and wheelchair to keep him mobile. However, as seen in the short clip, his current living situation does not accommodate his needs.
"My name is David. I am nine years old, I have cerebral palsy. My room in the B&B is very small so I can't use my walker or wheelchair," the caption on the video reads.
#MyNameIs David. I am 9 years old. I have cerebral palsy and have been homeless for nearly two years. #morningIreland #liveline #sixone pic.twitter.com/XHLfruRBbn

— MyNameIs (@MyNameCampaign) August 23, 2017
Inner City Helping Homeless (ICHH) uploaded the video as part of its #MyNameIs campaign and hope that the personal nature of the clip will put a face on child homelessness in Ireland.
David is just one of 2,895 children who are currently homeless in this country.
Child homelessness campaign poster. That building on the left is a shelter for homeless families and many are still without homes. #MyNameIs pic.twitter.com/zicFqjhsZU

— James Brophy (@jamesfbrophy) August 28, 2017
Speaking about the campaign, David Nugent, head of advocacy at ICHH, said "On Monday morning, the country will wake up to thousands of posters of homeless children's faces on posters around Dublin, Cork, Kilkenny, Limerick, and Galway."
"These are real children," he added.
Today is National Day Against Child Homelessness.@MyNameCampaign #MyNameIs@ICHHDUBLIN pic.twitter.com/mseikhqiVk

— HomeSweetHome (@HSHIreland) August 28, 2017
In an effort to highlight the growing issues, a further 150 videos will be posted throughout the week and playwright and actor, Emmet Kirwan, will perform a spoken-word piece in Tramline on Hawkins Street, Dublin, on Monday August 28 at 8.00pm.
Posters have also been placed around Dublin city and campaigners plan to recover 2,000 of those posters to turn them into a life-size house outside of Leinster House on September 20.