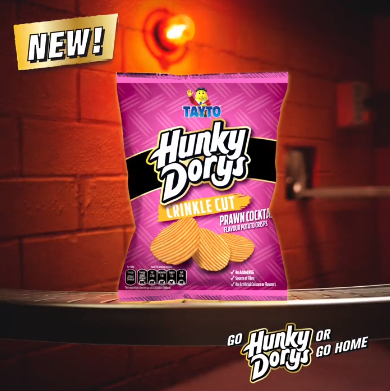 Hunky Dorys launch exciting new flavour & we're besotted
Hunky Dorys, the number one crinkle cut crisp brand in Ireland, is delighted to reveal its newest flavour: Hunky Dorys Prawn Cocktail.
Intrigued about Hunky Dorys newest family addition? You should be. The Prawn Cocktail Flavour has all the best genes that come with the Hunky Dorys name. They are thick, heavy and ready to squash the rumble in your stomach with massive ridges of flavour and obscene crunchiness. This new flavour is packing some serious zingy punch!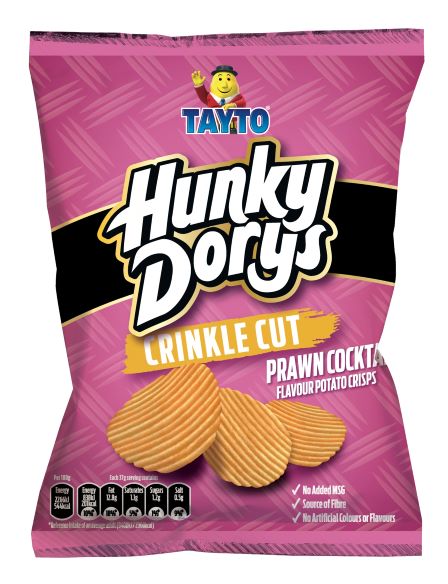 Hunky Dorys new Prawn Cocktail flavour is available nationwide in both sharing and impulse on the go formats.
Hunky Dorys fans can now pick up Ireland's most beloved crinkle cut crisps, in six cheeky flavours; Cheddar Cheese & Spring Onion, Salt & Malt Vinegar, Sour Cream & Onion, Buffalo, Flame Grilled Steak and now Prawn Cocktail!