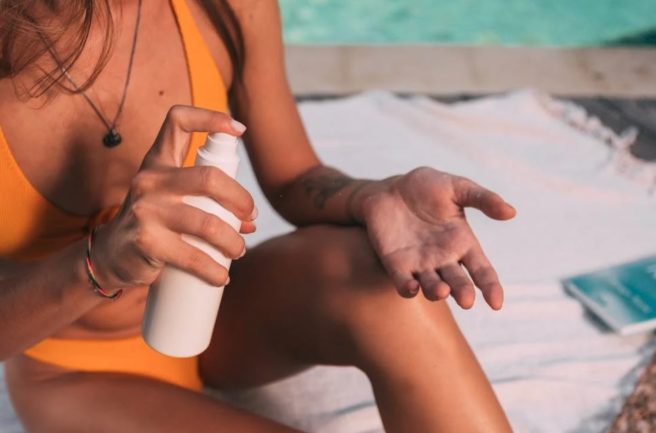 How to choose a sunscreen for summer travel adventures in 2023
Are you planning an exciting summer trip in 2023? Whether you're planning on a European summer adventure, skiing in the mountains, or opting to stick closer to home for your vacations this year, there's one thing you should undoubtedly pack in your suitcase. Sunscreen! Keep reading to find out how to choose the best one depending on your trip in 2023.
Why should you use a facial sunscreen when travelling?
There are so many reasons to make sure you're keeping yourself protected from the negative effects of the sun at most times of the year. However, there is even more reason to proactively plan out your sun protection when travelling. Why? We tend to be outdoors for most of the day and have a lot more exposure to the sun than we likely would in our normal day to day lives. No matter the season you're travelling, it can seriously pay to pop on a little face sunscreen before you pound the pavement, relax on the beach, or hit the slopes on your next vacation.
When to pack a sunscreen in your suitcase?
Travelling in winter and wondering why you'd both packing a sunscreen? Hold that thought. The general 'rule' if you will is to use a sunscreen when the UV index is 3 or higher. Confused about what the UV index is? It's a scale that measures low to extreme levels of UV rays to help give people guidance on how weak or harsh the sun is that day. You can find out the UV index of your location by simply searching online or opening your weather app, but remember the rating can change depending on the time of day too. If that all seems too confusing and time consuming, play it safe and just apply a facial sunscreen every morning (reapplying every 2 hours) so you're protected.
Features to look for in your sunscreen for travel?
When it comes to choosing a sunscreen specific for travel, here's some features to consider:
– Size:
Consider opting for a mini or travel friendly size if you're taking carry-on luggage only. Remember anything 100ml or less is required to get past security scans at the airport and we'd hate for your expensive sunscreen to be taken off you! Driving or arriving via the train/bus? Take your regular size!
– Expiry date
Before reaching for the crusty sunscreen bottle at the back of your bathroom cupboard, remember that you should replace your lotion every year. The reason? Sunscreen generally has about a 1 year lifespan and does expire!
– Finish
Heading somewhere this summer? Consider opting for a matte finish if it's somewhere tropical and humid so you can regulate your levels of 'glow' throughout the day.
– SPF level
Ditch the SPF15 products and choose SPF30 and higher such as an SPF50+. You want a broad spectrum sunscreen too that protects you against both UVA and UVB.
Ready to pack your bag for your next holiday? As well as your sunscreen, don't forget to pack a broad brimmed hat, protective clothing, sunglasses, and do your best to opt for shade rather than direct sun where possible.