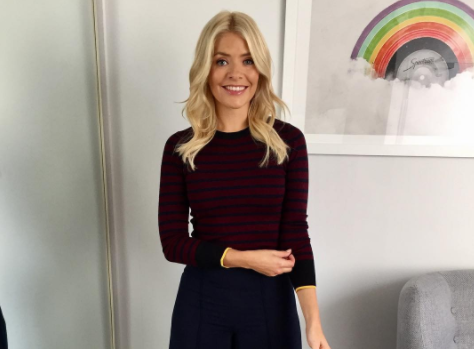 Holly Willoughby to sue weight loss company over bikini photo
Holly Willoughy is reportedly gearing up to take legal action after a weight loss company used her photo without permission.
The TV presenter's recent transformation has been the subject of many tabloid headlines, with many fans desperate to know how she dropped the pounds.
The advert for weight loss supplement, ULTRARur Wild Raspberry Ketone, shows as young Holly posing against a palm tree in a revealing bikini.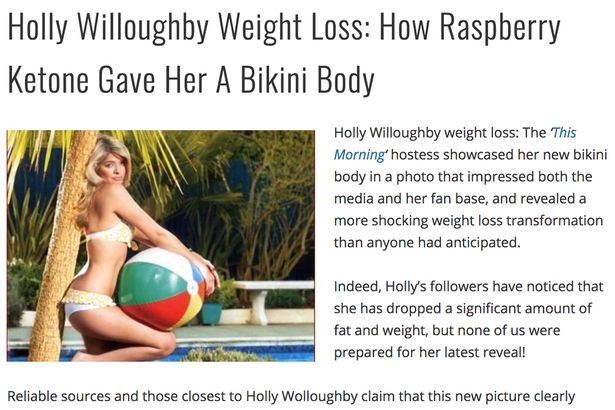 A source close to the ITV star told The Mirror: "We're aware of a number of scam websites using images of Holly, along with other celebrities, to sell weight loss products and are liaising with our lawyers about possible legal action."
What's more, the company has also been accused of scamming customers, with one woman shocked to discover that withdrawals amounting ot £300 had been taken out of her account after she paid £2.50 for a trail supply.
She told The Mirror: "[Holly is] a working mum with three children like me so I can really relate to her. I wanted to lose some weight."
"But I ended up being scammed and losing out on £300. I never received anything. I've tried to get in contact to demand a refund but to no avail. Now I feel silly."
Rather than reveal the secrets of her weight loss, Holly prefers to encourage other to maintain healthy lifestyle and is an outspoken advocate for body positivity.
According to Metro.co.uk, the star previously said: "I don't want to encourage eating disorders. I try not to focus too much on my appearance. 'As long as I'm being healthy, that's good enough for me. 'I'm quite active and I try not to let the way I look be the main focus because it's not the important thing."
Hear hear, Holly!