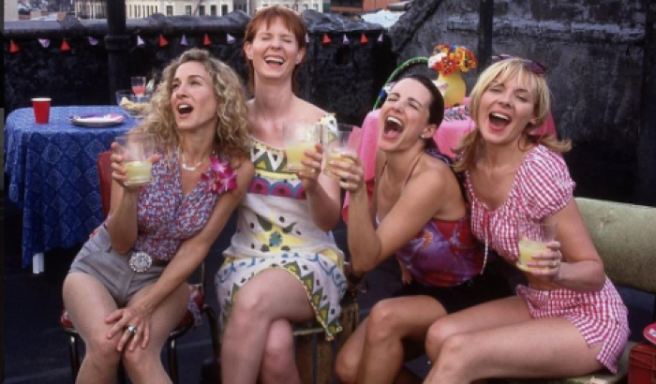 10 of Carrie Bradshaw's best looks, in honour of SJP's birthday
Carrie Bradshaw is a complete style icon, whether you love or loath her daring looks.
Sarah Jessica Parker rocked Carrie's wardrobe for the best part of a decade, and in hour of the esteemed actresses 52nd birthday, we want to pay homage to some of her sassiest Sex And The City looks to date.
10. Like this drop dead gorgeous printed frock, accessorised with a Mr Big
9. And this divine swirl of mint green tulle
8. This red frock looks perfect teamed with a black beret and a bag of Mc Donald's fries
7. While it is technically from the film, we couldn't not mention her amazing wedding gown. And that peacock feather? Iconic.
6. This deconstructed look sort of screams Vetements, no?
5. This Dior frock was just as controversial as the episode.
4. We're not sure how we feel about this plaid tea cosy with we appreciate SJP's commitment to tartan.
3. This floaty gown is spring wedding guest dress perfection.
2. This ensemble is sexy AF, and we're not even mad about that gas little bustle at the back.
1. Of course, the tulle ballerina dress had to get a mention.
Oh, and while we have you; don't forget to have your say in the inaugural SHEmazing Awards this May! It's time to vote for YOUR favourite style icon, and you can do it right here!