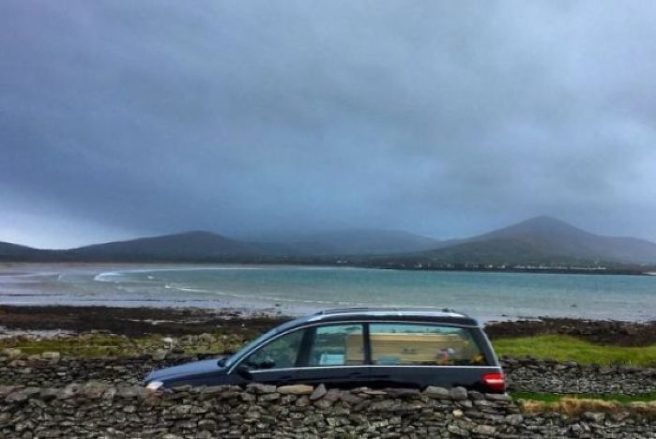 'Her final journey': Funeral of Emma Mhic Mhathúna takes place in Kerry
Emma Mhic Mhathúna has taken her final journey as her funeral took place in Kerry today.
The mum-of-five asked for her mass at Séipéal na Carraige, Baile na nGall to be given in Irish. It is understood the mum was deeply passionate about the native language.
Following today's service, Emma's remains will be removed to St Mary's Pro-Cathedral in Dublin, where a mass will take place on the morning of Wednesday, October 10.
The mum will then be laid to rest in Maynooth, Co Kildare.
Video journalist Seán an tSíthigh posted a poignant photo of the mum's coffin on Twitter captioned: "Emma Mhic Mhathúna, 37-year-old mother of five, begins her final journey & leaves the small fishing village of Baile na nGall."
The untimely passing of the mum-of-five has broken the hearts of the nation, especially after how hard Emma fought for the women affected by the Cervical Check scandal.
Emma was diagnosed with cancer in 2016 after two smear tests showed incorrect results. The mum believed she would have beat the disease if she was diagnosed on time.
She was given a terminal diagnosis this May.
Her family thanked the public for the waves of support since news of Emma's death broke on Sunday afternoon.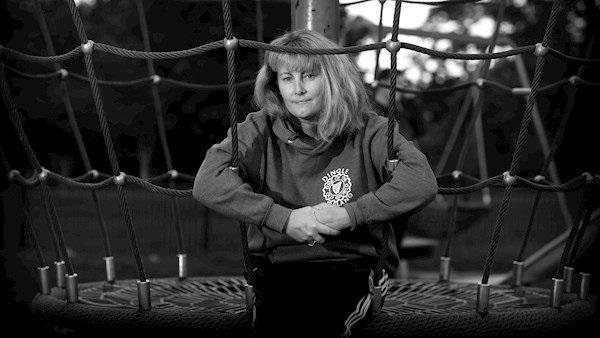 There's no doubt Emma's tireless campaigning and determined spirit will forever be remembered. Her family said they are grateful for the legacy she left behind.
"We take some comfort in the knowledge that Emma will be long remembered by the thousands of people who have been inspired by her fight for justice, transparency and improved services."
Emma was a true warrior. Our thoughts are with her children, family and friends during this harrowing time.
Feature Image: Seán Mac an tSíthigh