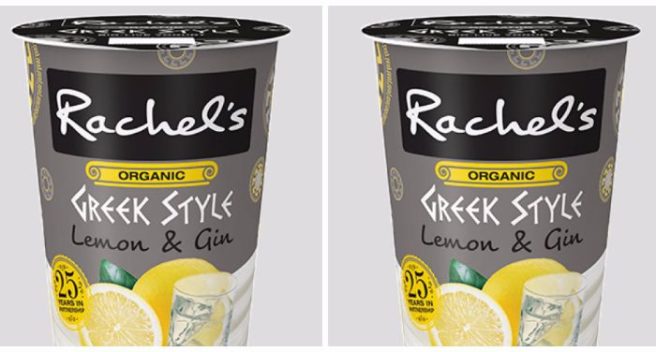 Gin yoghurt? Well, this is going to transform our breakfast time
Unless you're going to a heavenly brunch, it's very unlikely you are served booze before 12pm.
With champagne and vodka making their way into acceptable alcoholic Bloody Mary breakfast beverages, there isn't really much else if you want a tipple in the morning time.
However, this gin yoghurt is about to change all that.
Yep, Greek-yoghurt company, Rachel's, has decided to add gin into its lemon yoghurt, and we couldn't be more delighted.
Need a summer tonic to get through the week? Introducing our Greek Style Lemon & Gin yogurt, exclusive to @sainsburys. Friday can now wait! pic.twitter.com/xxXMX1SdrH

— Rachel's (@RachelsOrganic) June 5, 2017
And it's not just flavoured with gin, there's actually some booze in it too.
OK, well there's 0.5 per cent to be exact, which in beer is classed as non-alcoholic, but you know… flavour.
Unfortunately, it's only being sold in Sainsbury's at the moment, and the closest one to us is Ballymena in Co Antrim.
We're getting in the #RoyalAscot spirit, which one would you choose? pic.twitter.com/hVstdajz7h

— Rachel's (@RachelsOrganic) June 20, 2017
Our fingers are crossed though that it'll soon be available in a supermarket near us.
Saturday morning breakfasts in bed would be so much more delightful…